A beautiful package arrived at the post office for me today!
I ordered
Nolwenn's "I believe in Possibilities" print
, and it's just as vibrant as I was hoping. In fact, that's what made me want it in the first place!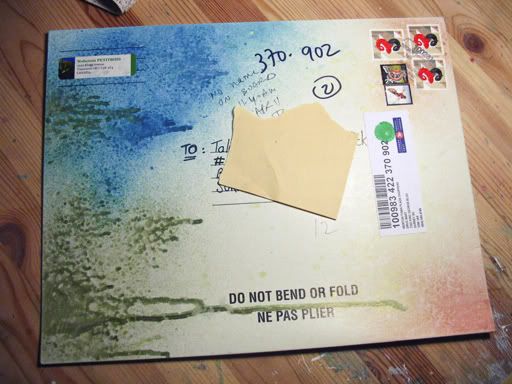 Look at this envelope! I love envelopes, and I especially love the ones that look pretty and have cool stamps I can peel off and glue someplace fun...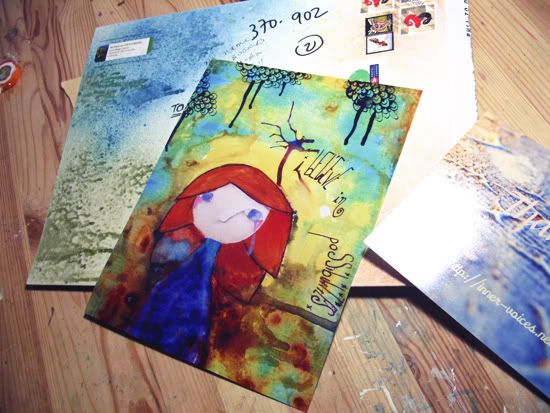 This is the best kind of mail!