When I paint with watercolours, I have to tape the papers down with masking tape. Usually, I tape them down to a hardcover book. It's actually a gorgeous book filled with
Hundertwasser's
work. He is a man who clearly adored colour, who liked to transform boring, grey cityscapes into
whimsical dreamscapes
.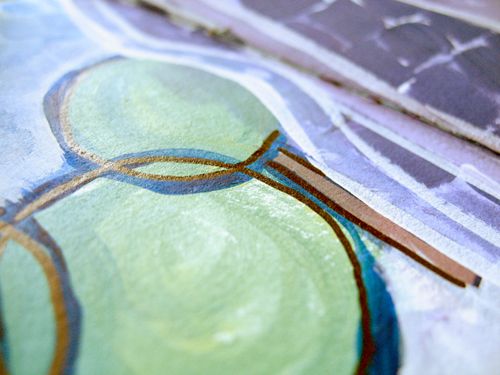 I flipped through the book again for inspiration, and decided to play with solid blocks of saturated acrylic colour. The result looks nothing like the inspiration, but I could never create anything as amazing as Hundertwasser!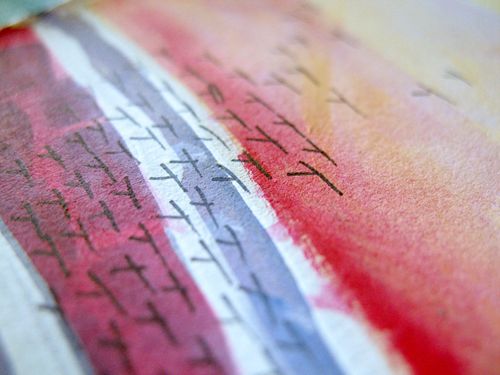 I am hoping for an awesome week! Maybe some fireworks, maybe some pride parades... prepping for the blueberry festival artwalk! We are supposed to bring a display easel, and the one that's sitting in our hallway now is extremely DIY and very old. I hope I can find a way to perfect it before saturday.
We also bought white paint for our kitchen... 0_0
No painting supplies, but the paint is here. It's like... semi-commitment.