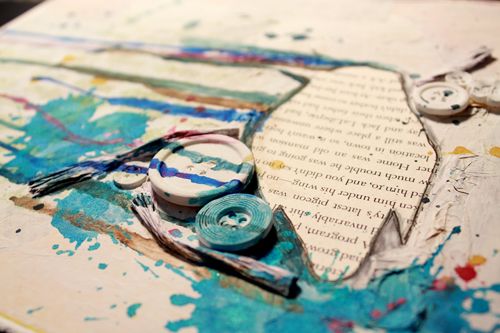 Another deadline is coming up next month, and so I'm pushing through ideas, any ideas, whatever comes to mind. I feel like I'm setting my bar a little higher than usual, and have not quite been reaching it. I have three weeks to come up with something I can be proud of.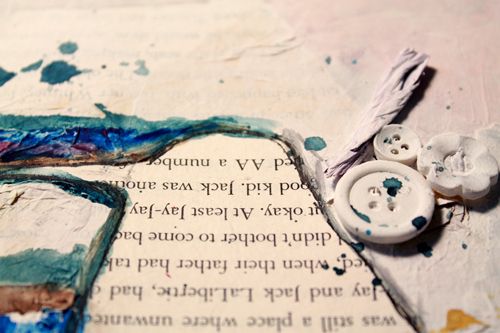 I like this little painting! So fascinated by the raised texture of the buttons and the papers. Love the edge where the white paint stops and I can see the colourful layers underneath. It almost makes it look like a print. She might not be perfect enough for this deadline though.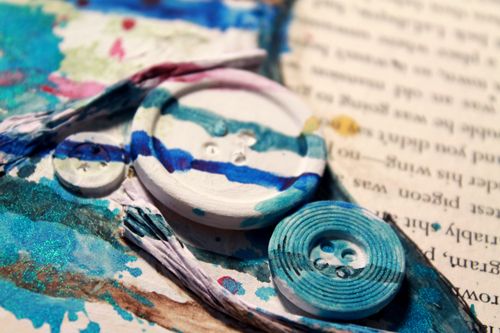 Quick garden update:
We had some gusty winds yesterday but everyone's alright (blueberry spent the night indoors). The mini roses are very unhappy though and turning yellow. I don't know why.