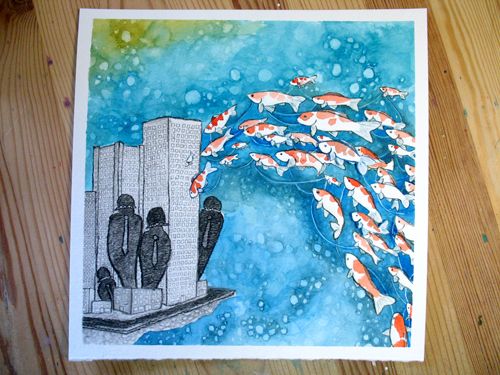 I don't have a name for this one yet because I just finished and am now in a rush to get ready to go to work (what a drag)!
This is actually an old idea of mine. I was once inspired by a Kompressor song (of all things) about "fish rising up". I sketched it out on my tablet and then put it away.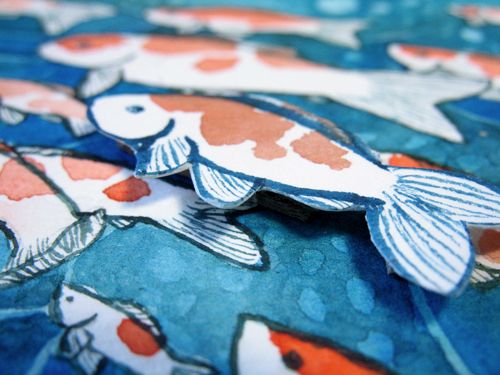 It was kind of a fantasy moment, an idea that lower classes might take advantage of their numbers and similar interests and use it to become something other than just powerless. It's something we talk about as a society all of the time but never really commit to...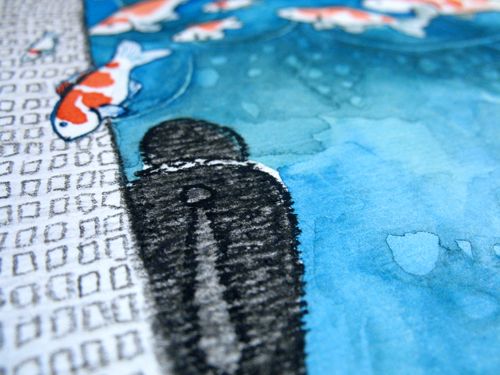 I was reinspired by recent mobs, protests, marches, and of course, internet anonymity. So in this version, the fish are connected. They have more strength now than they did when they weren't connected.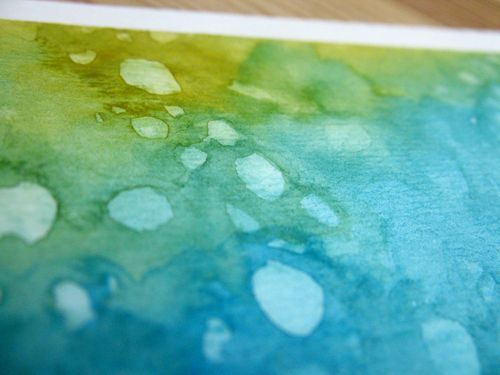 Good luck, fishes!