Yesterday was a total write-off; I bravely marched off to a dentist appointment (read: dragged) only to sob like a child throughout the entire process in front of everyone during what was just a routine cleaning. Dental-related childhood trauma aside, I think I'm turning into a big whiny baby. This is the only logical explanation.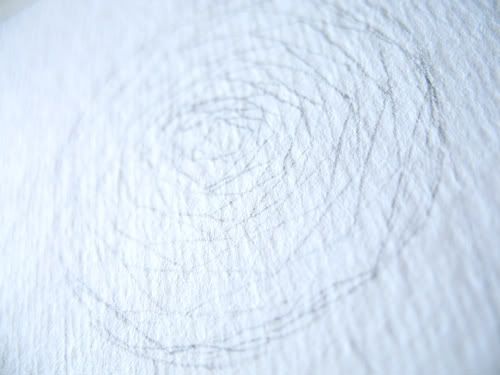 Afterward I was just too exhausted to do any of the other things I wanted to do (finish painting, label prints, ATCs) and ended up spending the entire rest of the day on the couch. Even Minecraft was too complicated yesterday.
We did watch Fear Dot Com out of curiosity, and it truly was terrible in every way possible. If it wasn't for the torture scenes you'd think the characters were just cardboard cutouts.
Anyway: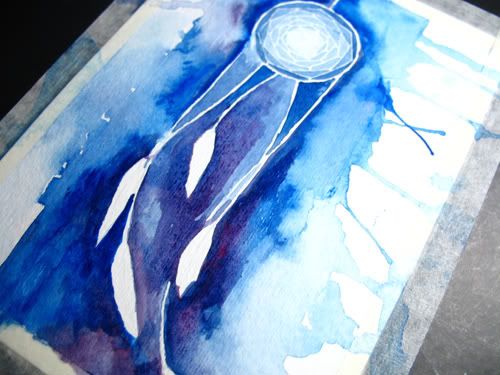 Dreamcatchers.
They've been getting attention lately. Listening to people talk about how tacky they are as a decor item makes me cringe slightly. But then again, maybe a crucifix hanging on the wall would be considered tacky, too?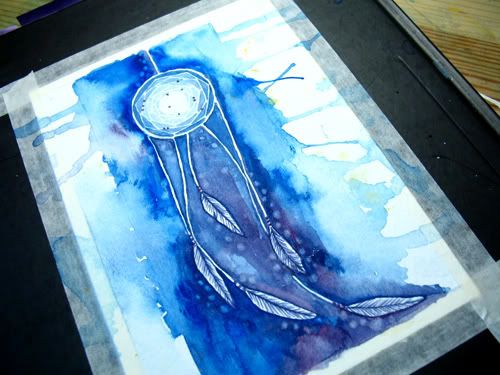 I originally had a different plan for how this painting would turn out. I expected some lines, a window setting, maybe a glimpse of the outdoor scenery. But this is much better. I like how the "night" oozes in. I like how the feathers are surrounded by a different "energy", as if the nightmares are trapped inside waiting for the burning sunrise.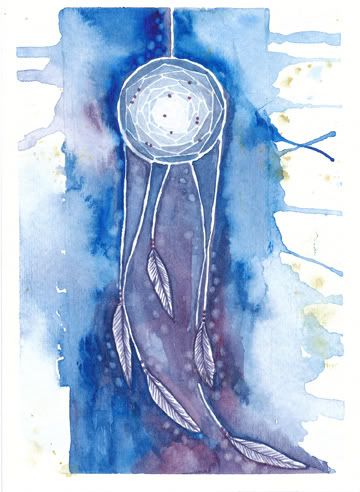 Available in my etsy shop
.
Where is my burning sunrise?