I was 14 when I started describing my mood as "grey". It was very flat and boring, feeling tired and disinterested in everything. It was a bit like floating through a virtual plane. To be honest, I never really grew out of it.
Starting with a quick pencil sketch...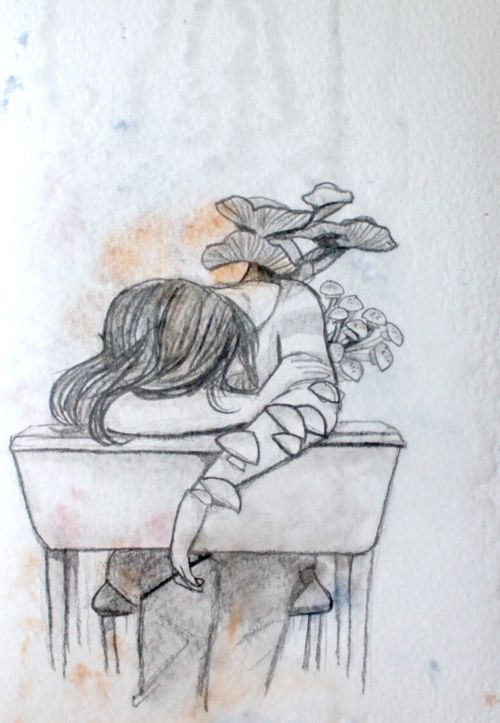 Filled it in with a charcoal pencil and sprayed the whole thing with lots and lots of water (and a bit of watercolour) to see if it would drip! It did a little bit. Even better, I think it may have sealed the loose charcoal into the paper because it wasn't rubbing off onto my fingers anymore.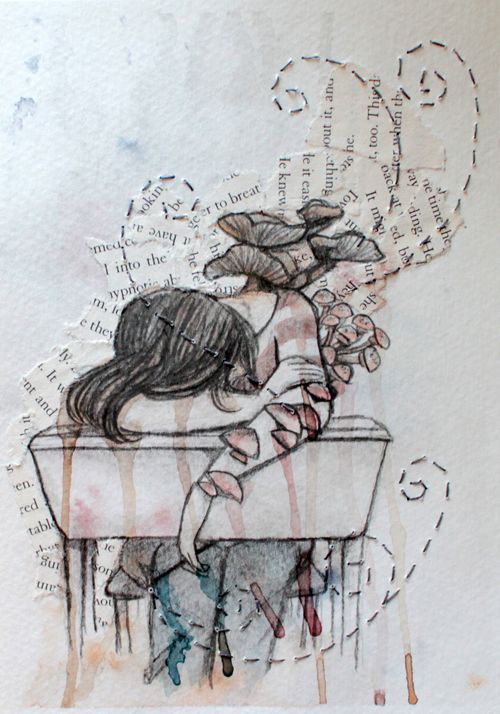 Here's the finished step, after adding a bit of collage and hand stitching! This small painting will be in the shop later... in the meantime I've got tiramisu to assemble :3