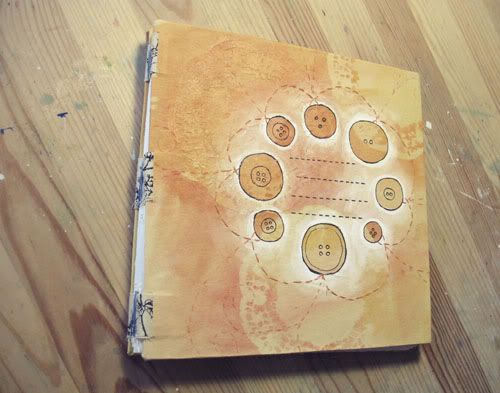 I finally got to work on some more journals and made this one for resale later on.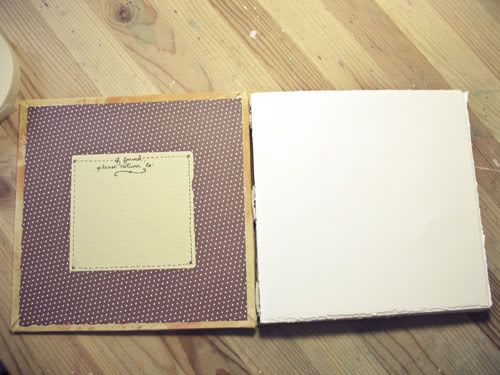 Cracked open my new pad of scrapbook paper for the inner liners and thought this one looked good with the orange (hey... just like my blog! :D )
(I'm also feeling a bit protective over the new papers... like I don't want to share them! But what else am I going to do with them?)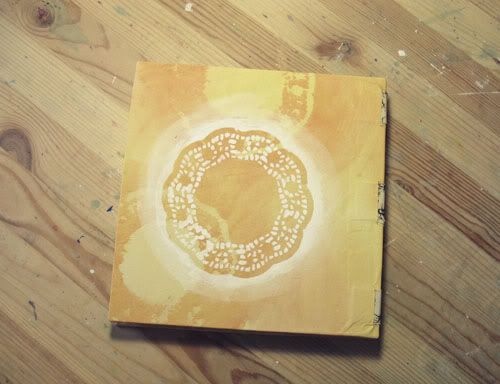 Just a simple thing on the back.
I am enjoying the process, even if for whatever reason I haven't been wanting to sit down at my desk at all lately. I think that's why it's taken weeks for me to assemble a book. I need to find something to get really *absorbed* into. Too much of my time is spent doing pointless things at work for money.
But today I get to go out and find more embroidery thread!
(That's what I've been using for binding them. I just love the colours.)
I haven't purchased embroidery thread since I was into cross stitching... 16 years ago? How fun!
A few months ago, they started working on opening a Michael's down the street. I've been waiting impatiently for them to open, pushing my nose up against the glass and spying on the work! But I swear it's just never going to happen! I am itching with anticipation.