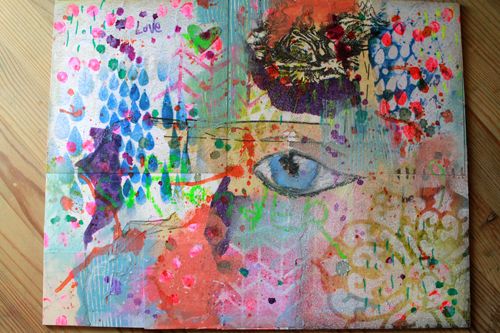 Nolwenn
and I decided to start a couple of paintings and then switch them so that I could finish hers and she can finish mine! We used acrylics, collage and stenciling. This is what the very beginning of her painting looked like.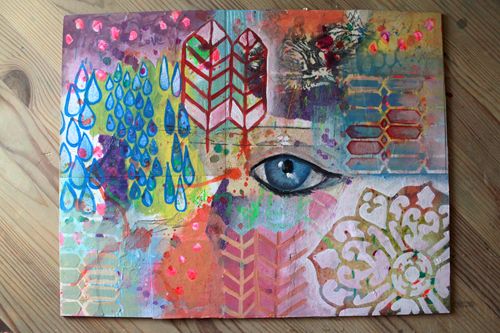 I really love the patterns that her stencils make, so I went in and pulled them to the surface with saturated colours!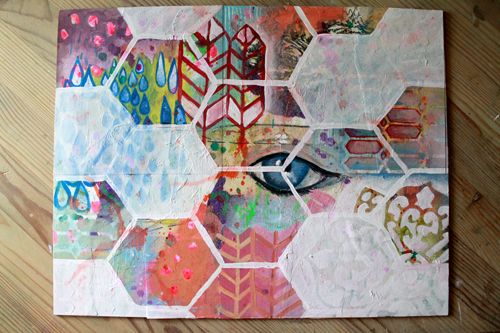 When it was colourful enough, I drew a honeycomb pattern and began blocking off parts that weren't as interesting. It was difficult to choose.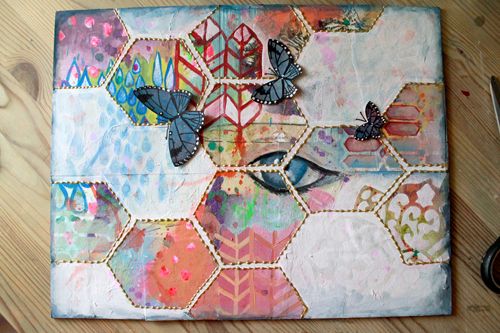 I traced around the shapes with a border of golden "pearls" and added my usual personal touch ;)
Don't know if this it totally finished but that's all for today!