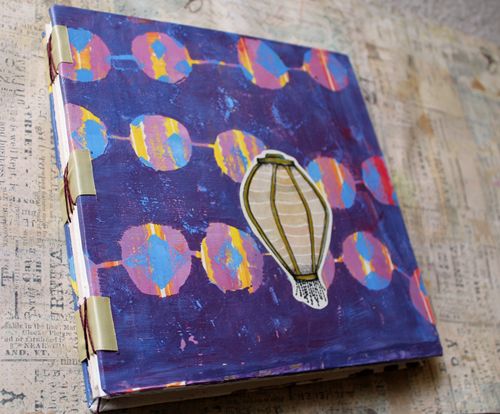 Last night I was crafting up a bunch of journal covers and managed to assemble two of them today! You saw photos of the first one "
Lantern
".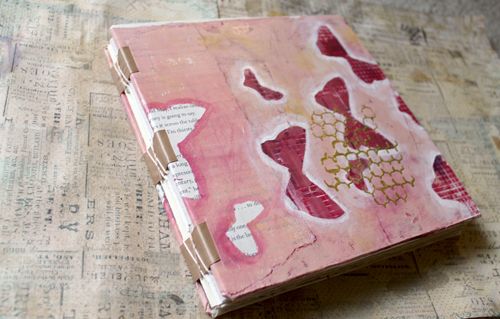 Here's another one called "
Strawberry Butterfly.
" The colours remind me sooo much of bubblegum!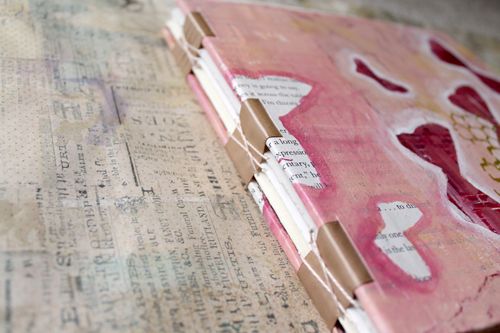 I will probably do a quick flip of them on video later in the week. In the meantime
you can see a few photos of the insides here
. What is special about these books is that I used four different colours of the usual Stonehenge paper (white, natural, fawn, grey), but I also tore them up into different sizes!
I do remember liking the random half-pages that some of the first journals had - they were a bit fun and quirky! These journals had their quirkiness amped up a bit, and I might have to make one for myself when my current journal is full!