Oops, I totally skipped yesterday. First day back at work completely wiped me out I guess. But after so much awful sanding, priming and painting, our bedroom is now looking super classy in that grey. *Whistles*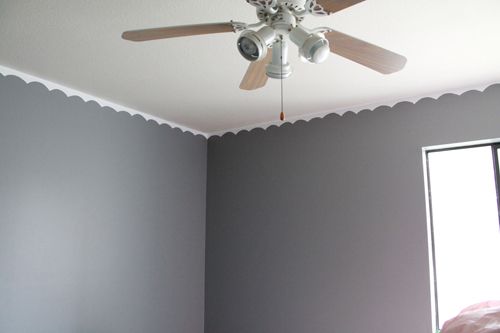 Of course, not without a bit of drama in which a store employee had a mishap with the mixing machine which led us to paint dark patches on the wall, which led us to buy twice the paint we needed in order to fix it - *inhale, exhale* - but it's looking good now. I still want to try painting on a subtle pattern with the same colour but in gloss but that's probably not going to happen unless I want to buy more paint.
noooo.
What else? Just a little journal play. I haven't been incorporating too much beyond acrylic paints at the moment as I've been working from the couch. It's also really relaxing to take an image that is already there and just... paint around it. Rotoscoping might be my calling.
Another thing that happened last week is I finally received my package from
peachycheap
which contained several sheets of beautimous stickers! So beautimous. These will make scrapping my few trip photos a load of fun!
I'm not sure about the word stickers but I'm completely smitten over the date stickers which are just PERFECT for journaling! Aaahhh, I can't wait to play with them!