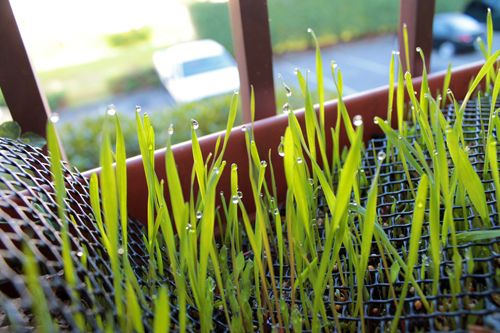 Since the nasturtiums died, I bought a bag of finch birdseed at the dollar store, soaked it in water overnight and then tossed it all into the planter boxes. My cats are apartment cats so I thought maybe they'd like a grassy place to sit on the patio.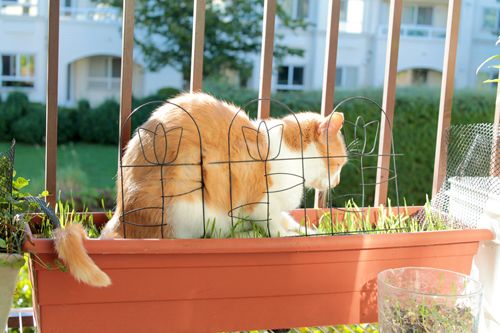 People grow grass from birdseed by accident, I wondered how difficult would it be to grow it on purpose?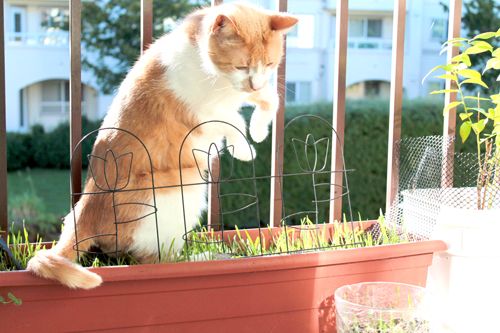 This is a photo of Milo on the box less than a week later!