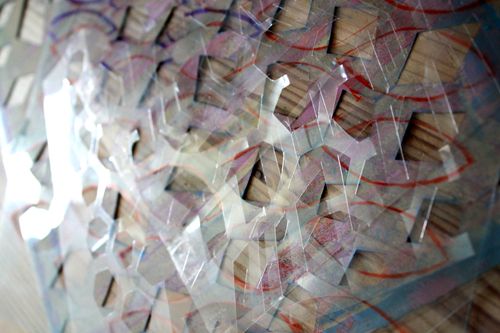 I bought a box of projector transparencies a long time ago. You know, the plastic pages teachers often use on mirrored projectors. They can be handy for some things. Because they are plastic, I like to cut stencils out of them.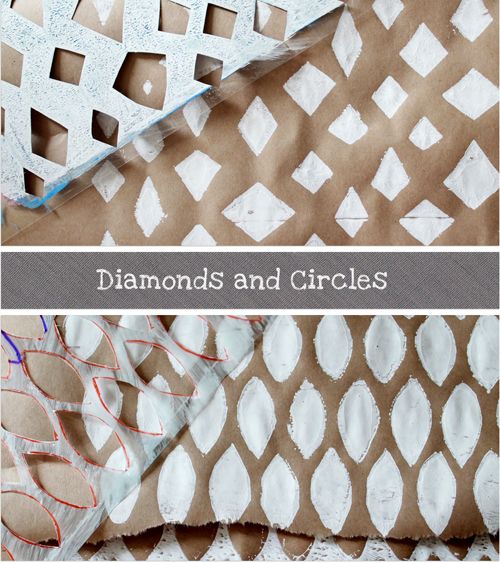 They are not easy to work with, however! They are difficult to cut, so it's better to use a pattern that can be easily cut with scissors, as my knife blades don't work very well.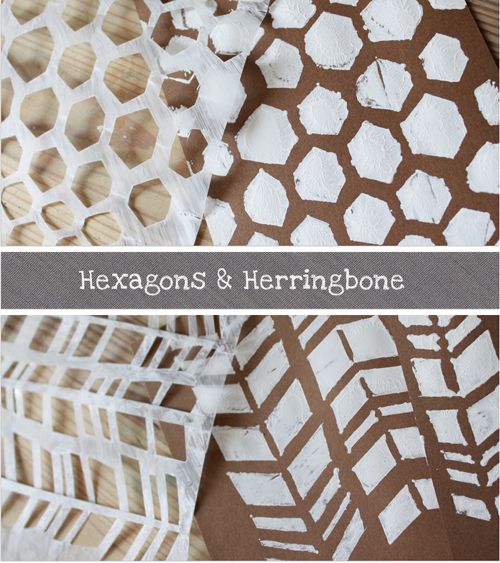 The alternating herringbone was definitely the easiest! They are not perfectly cut and I'm still finding little pieces of transparent plastic poking around... I think next time I might try cutting from cardstock and then applying gesso or some other coating to them!