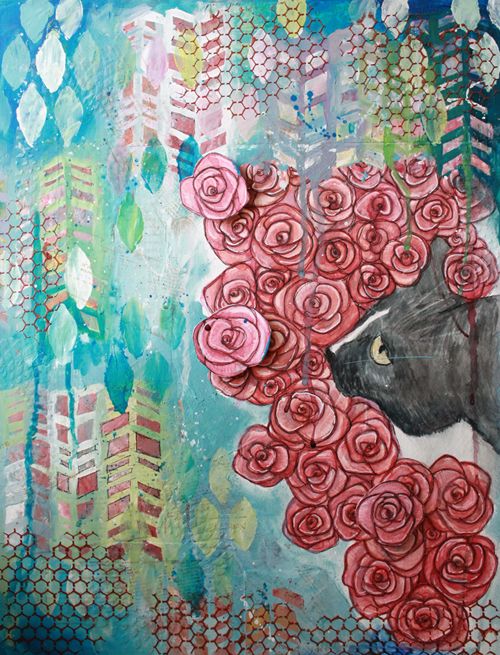 Is it just me, or did this week just fly by?
I have been seriously itching to have fun. Serious painting fun. Perhaps I need another artsy playdate? In the meantime, I thought it wasn't fair that I painted only one of my cats, and so I decided to paint my other cat on a full sheet of watercolour paper.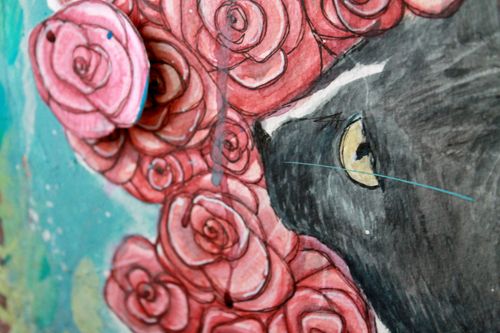 I ended up tearing around the edges of what I had painted, and glued it onto an old canvas board panel I originally used seven or eight years ago! This currently how I combine watercolour with other media: watercolour first, then paint around it.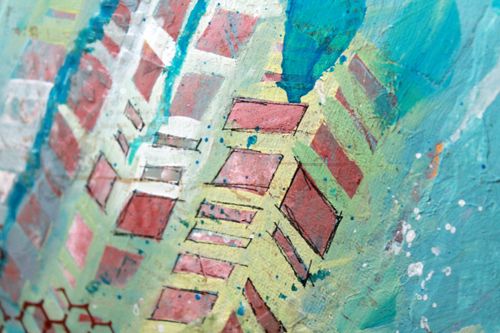 I watched an art journal video on youtube, which featured something called "absorbant ground" which I absolutely HAVE to find. From what I hear, it is a kind of gesso, that can turn other surfaces into an absorbant one for watercolours. What a concept! Is it true?