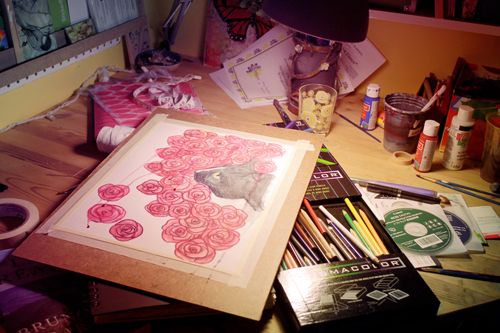 Thought I'd take a snapshot of this totally unstaged ridiculous mess of a desktop! Eeeuuugghh....
Lots of people really like the REALNESS of the messy desk. I don't know... I kind of like the perfectly organized, clean, fresh, sunlit art studios!
I'm halfway through a painting of my cat Magellan that I will recycle onto an old canvas or something for our bedroom. It's sitting on a box of pencil crayons I pulled out just so I could use ONE of them. Three days ago. Good grief.