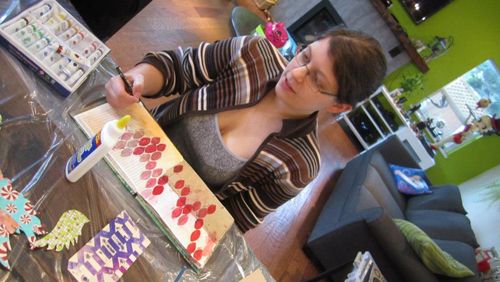 This weekend I got to attend a little meet up with a bunch of lovely art ladies! We mostly played in our journals. Here I am, playing with a fantastic stencil (which I am tempted to make myself) and some acrylics and neocolours.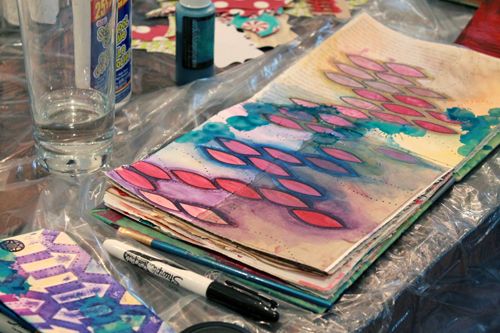 My page turned out significantly more colourful than I expected. Below are some other pages created that day!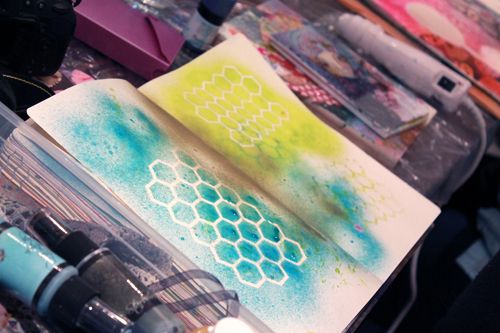 I need to get some stencils and inks! They're amazing.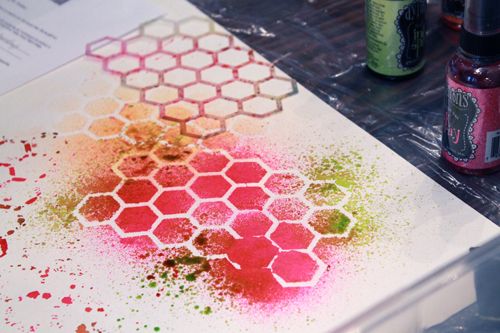 Since this happened on Saturday, I have been just exhausted! The weather went from insane rainfall with drains flooding all over the place to the brightest, clearest sunny days literally overnight. All I want to do is sleeeeeep.