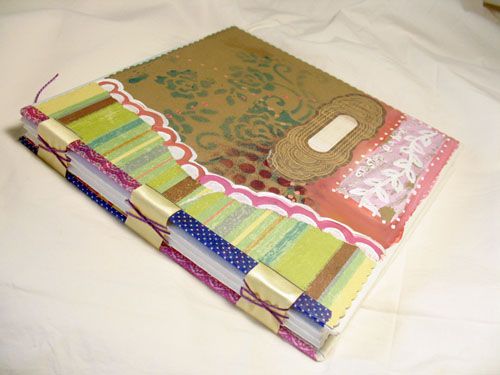 I love this journal! Well okay, I think I say that about all of them...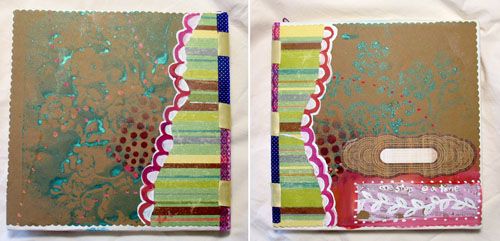 The cover is fashioned after a recent journal post that I like! The inside cover is finished off with some pretty, metallic scrapbook paper.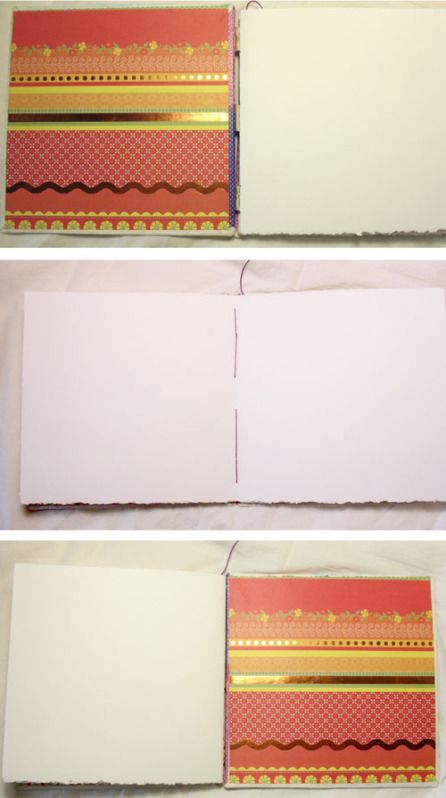 Again, the inside is heavy paper perfect for messy art journalers. It takes paint like a dream and does a good job with watercolour effects too.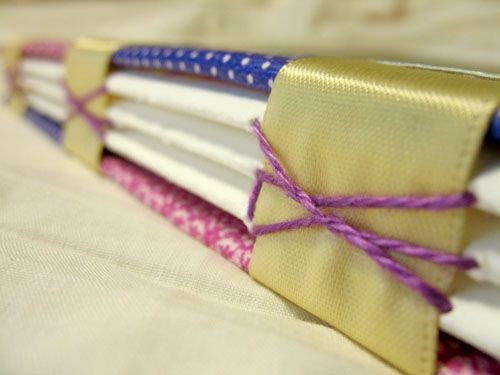 This one also has the ribbon along the binding and has a cleaner sort of look than the fabric I was using before.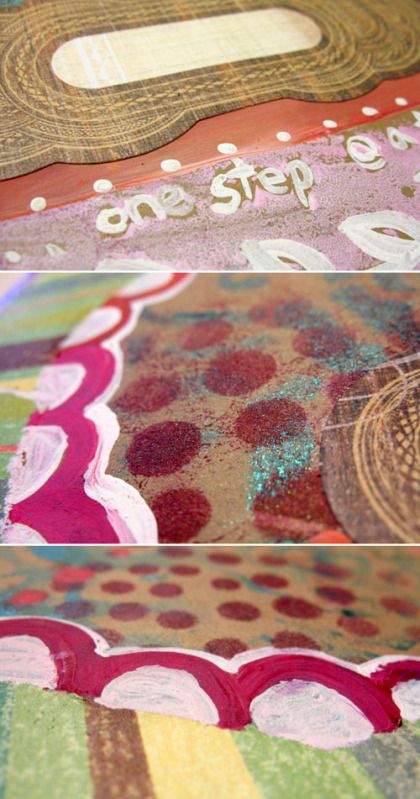 Available here.
I didn't think I would need to buy more paper already! I have enough for three more books, but now that four of them are already gone it looks like I'll get to play some more <3