I made an art journal this morning and I am pretty happy with it!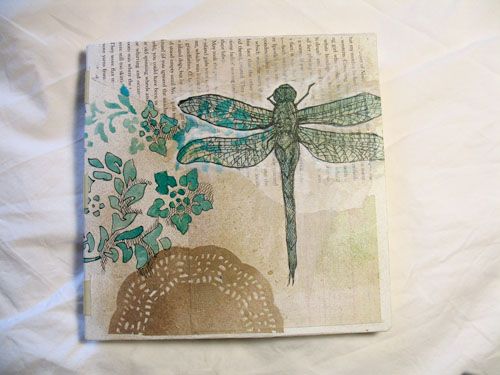 There was some trickiness putting on the back cover (it's always the trickiest part) but it came together just fine in the end.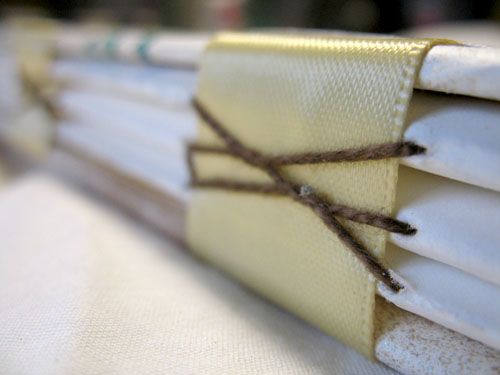 I switched to pretty ribbon for the binding (instead of fabric strips). I think it will be a bit easier this way, and more consistent, and just nicer in general.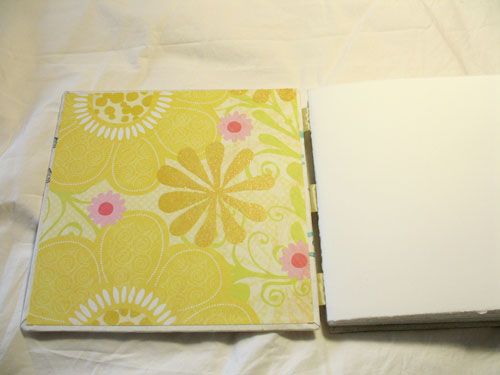 Inside cover (I haven't written "Return To" yet).
Inside one of the signatures. I show this only because the obvious coloured binding might be a dealbreaker for some.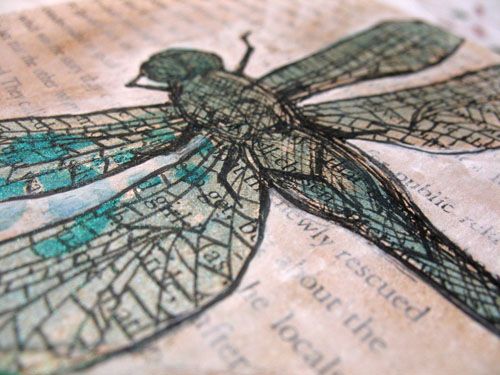 Dragonfly sketched in black pen and coloured with turquoise watercolour.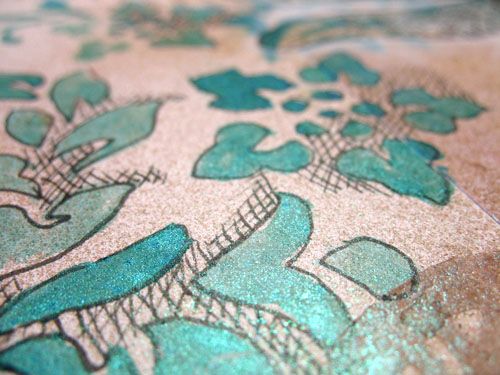 The cover is pretty iridescent as I sprayed it with a sparkly Lindy Spray. I like this book! It will be added to the etsy shop as soon as it opens (probably in the next few days)!