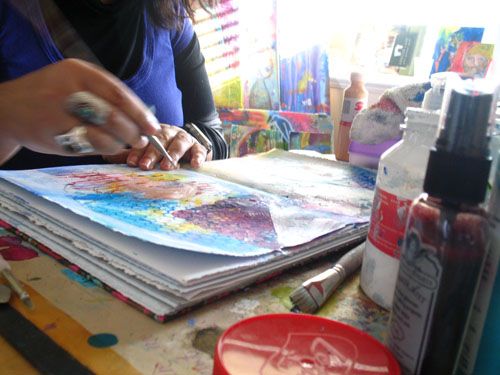 Lovely day for an adventure! A quick journaling sesson with a new friend...
It is challenging to journal with other people, if only because the space is different and I didn't want to make a mess! :D
It is fun, though, to be able to play with new tools without having to purchase them first. Some of the stamps are actually quite fun!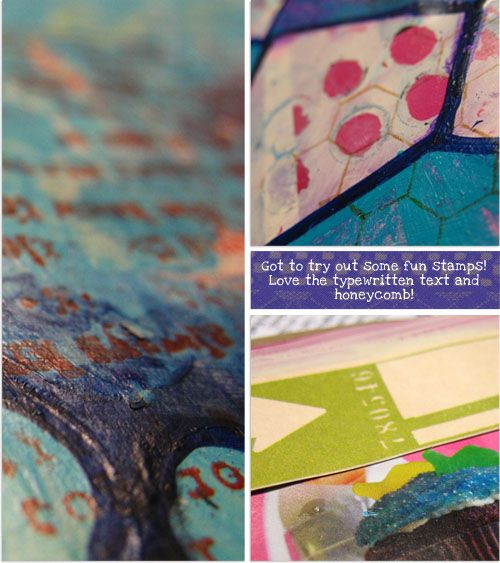 It has been a week since the last time I was able to eat good food (I believe it was chicken and rice)! Yumm... I sure could go for that right now. There are a million things I would love to eat but it still hurts too much to chew a pancake! Augh! Gonna try stuffed pasta tonight. It's not ribs or chinese food or any of the things I REALLY WANT RIGHT NOW but oh well. ;)
ps: hooray for google's autosave! Totally spaced out and closed the tab on myself YEESH!