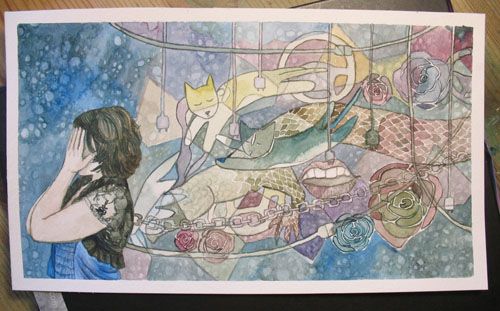 Nightmares. Responsibility. Denial. Fear. Procrastination. Overwhelming circumstances. Bad seasons. Unpleasant emotions. Important experiences. Whatever you want.
I procrastinated and then finished it this morning!
Geek Alert>
Minecraft had a new and fantastic update and whenever that happens, the game consumes me until fairly late at night. The game has had AI villagers for a while now, but now they stay in the village and they also breed! And have big scary looking iron men to protect them from zombies! I already accidentally hit one with a shovel and died!
And so I made way too many of them and my game is forever plagued by the sound of a hundred people opening and closing doors.
It's awesome.
/geek alert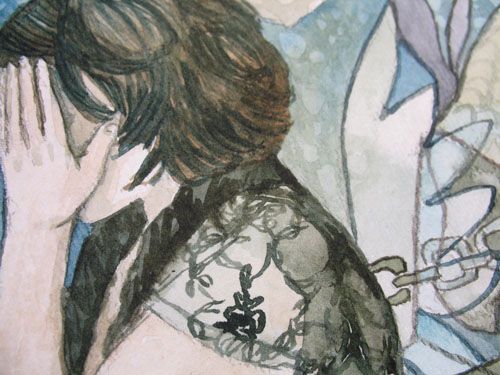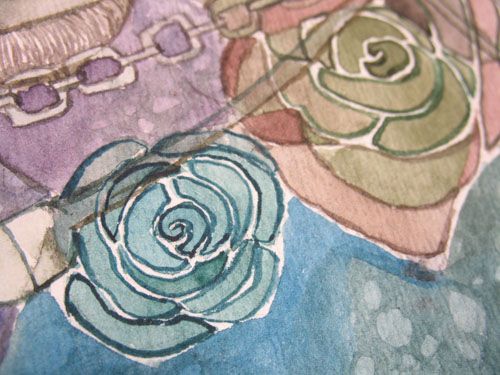 The weather is absolutely horrible, but I might end up going to Opus to get some papers. Hmm maybe I shouldn't. It's super windy and rainy outside. Not a good combination for a four hour outing. But I gotta get out! I'm excited!
Apparently my paperwork is being processed RIGHT NOW and so my etsy will probably reopen THIS WEEK! Maybe even as soon as tomorrow night! I'm so chuffed that I want to start making some more art journals!