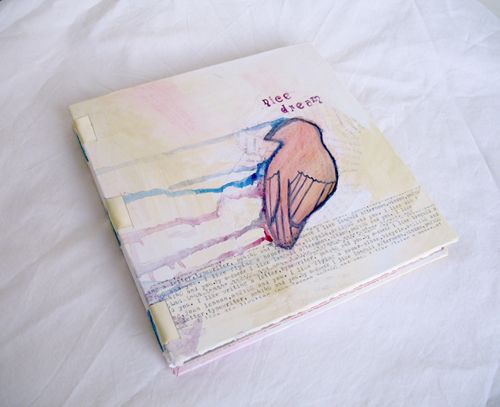 I may never grow tired of these art journals. Everything about them is perfect (for me). Perfect pages for lots of wet paint and glues, perfect size that fits easily in any bag/purse, perfect shape, flexible binding (it's not spiral but I can bend it anyway)...
Perfect for balancing on my knee with my markers and watersoluble crayons. You know, those days when I can't peel myself off of the couch. Might be a red wine and classic x-files kind of night.
Today Milo played in the bathtub, which eases my mind. He also ate his entire breakfast today! Eventually. I arrive home and this cat comes tearing around the corner, his claws digging into the carpet, his eyes begging for dinner, and I relax.
Now if only he would eat his dinner!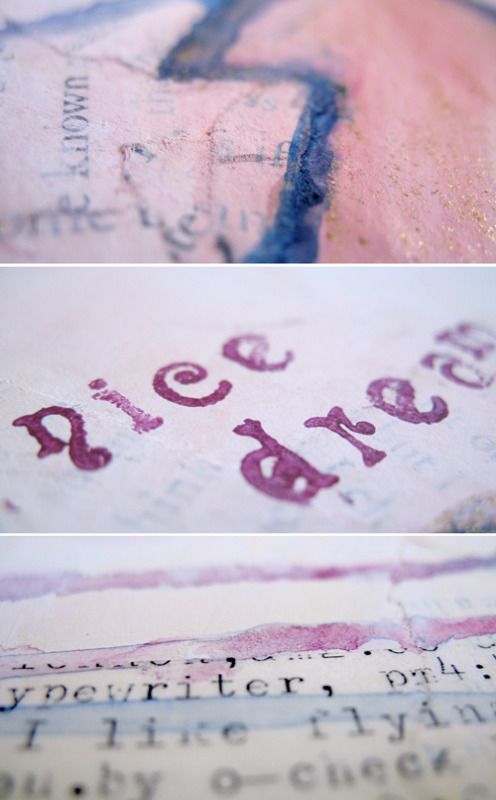 Available here.