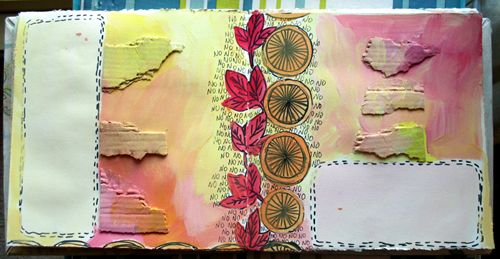 No.
Seemingly the most difficult word to say to somebody.
Do you ever say "no"?
Or are you submissive like me?
Do you take on all sorts of big projects at last minute?
Do you go out when you'd rather stay home?
Do you start daily challenges but you never finish?
Do you cancel your special plans because someone begged you to take their shift at work?
Do you feed your friend's cats or house-sit for your aunt just so they don't think you're careless?
Do you feel easily stressed and overwhelmed and automatically blame everyone else for taking advantage of you?
Well, I usually do.
I said "no" today. I didn't even have a Reasonable Excuse. I just said "no" because my problem is that people get too comfortable with me. I'm always there, (seemingly) ready and willing for anything.
But today I practiced saying "no". It was incredibly uncomfortable and I agonized over it afterwards, but the world didn't end. And no one was nearly as upset as I was (from the guilt). And the best part is, I end up happier this way. It's when I am obedient... that's when I'm truly miserable.
A lady named Raina recently said to me:
"Once you make up your mind to be better, you will be. You have not been chosen to be a loser, you are choosing it. Convince yourself that you are a winner! You are just as great as the people you know. You CAN be doing what they are doing. Or what ever you love. Just accept that you are capable and stop making excuses."
Perhaps saying "no" is the first stage of a whole new me? There is a lot that we can all take out of that piece of advice, especially the idea that:
We are not less worthy of love than anyone else.
We have more control than we think.
We don't always have to do the things we hate to do.
Do you make sacrifices all to often? Does saying "no" come easily to you?