Yesterday was the artist reception for some art shows at the Surrey Arts Centre, including Mirror Mirror where I got to show my self portrait. Here I am standing next to it with a doofy face on. :D
Today I made some cookies for a friend's birthday. They took nearly the whole day!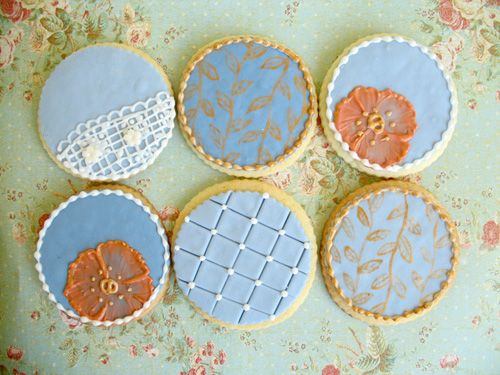 I've been inspired by the whimsical "vintage" look and I think it's really pretty! I've never actually put much time and care into cookies before, but it really wasn't bad at all. Just took a lot of time!