I got to be on the receiving end of a giveaway this week!!
Clipper Street
gave me a $25 gift certificate and I practically flew out the door! It's a scrapbooking store that carries a lot of the fun stuff and that fun stuff isn't cheap, so I definitely brought a little extra of my own money to play with.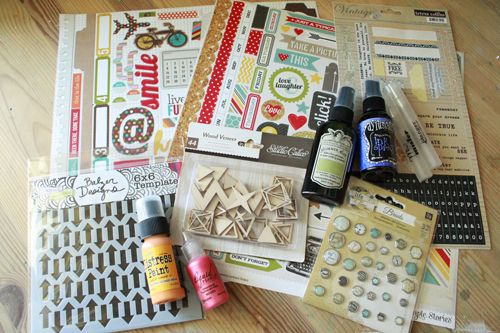 I don't even know what people do with brads or wooden shapes, but I seriously couldn't resist grabbing some.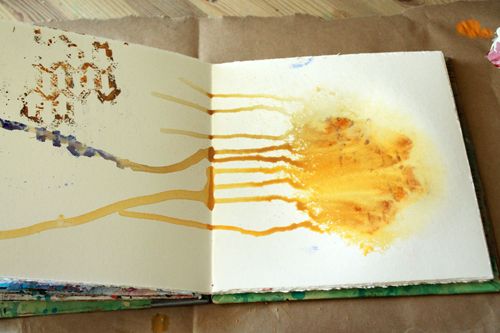 I started playing by testing out the new stencil. The Distress Paint dabber didn't work very well with the stencil, so I will have to play more with it later. Maybe watch a few tutorials online? I sprayed it with a water bottle instead. This colour is "Wild Honey".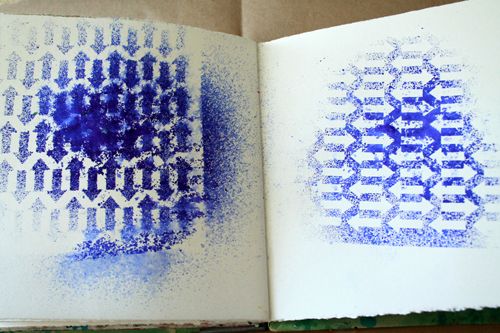 Here is the Dylusions Ink Spray in "After Midnight". Soooooo nice! It does reactivate when it gets wet again, though. Will have to be careful!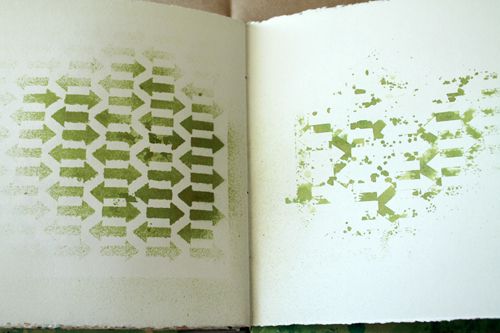 Here is the lovely Glimmer Mist in "Olive Vine". It's really shimmery. I'm super glad they were on clearance because to buy this exact bottle at Michaels will set you back about $13. Crazy. I didn't spray water on this one so I'm not sure how it would react.
Thanks Clipper! I'm so excited to play with these!