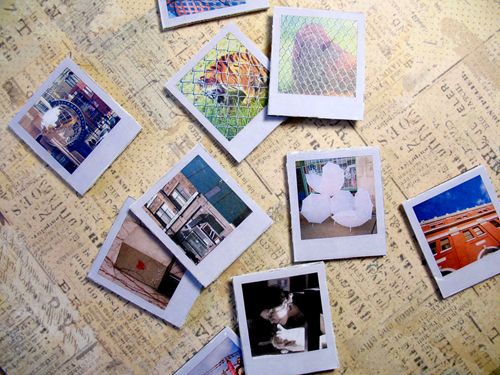 I saw a photo on Pinterest of
these homemade Polaroid magnets
and thought they were super cute! So I tried it out. Could make a nice little hostess gift for any holiday parties coming up...
It's actually more challenging than it looks (they look a bit better in the photos than in my hand). Trying to get good edges with bookboard and combining glue and printer paper are some tricky things to do.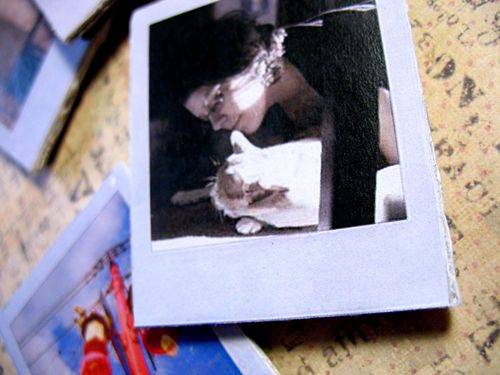 I haven't decided yet if I'm going to glaze all of them (the glaze only seems to exacerbate imperfections in the paper/glue step) but the magnets were so super easy to attach. I used the
Elmer's magnet strips
and they're actually not too bad. The adhesive actually sticks! A bit stronger than the thin magnet cards you get from businesses, which is good.