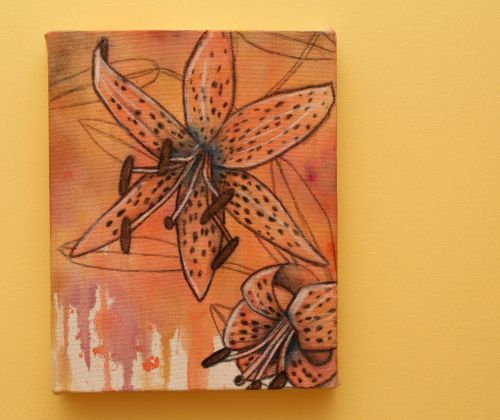 My second application of watercolours actually started to look really lovely. The canvas is so absorbant that it was very difficult to achieve a "dripping" look as the paint didn't want to follow the water away. I wouldn't particularly recommend this...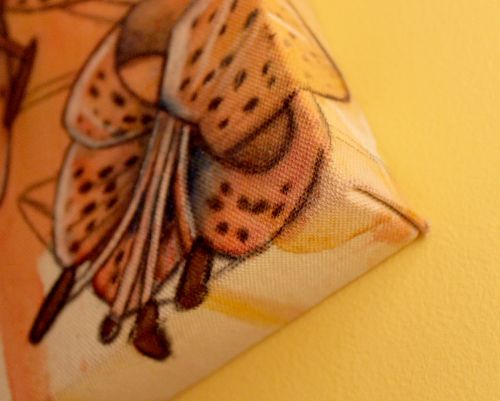 Continuing around the edges! :3
I love love love the look of the colours, but definitely couldn't do any watercolour techniques on this! I couldn't even paint with details so I drew some tiger lilies using a charcoal pencil and some white conte...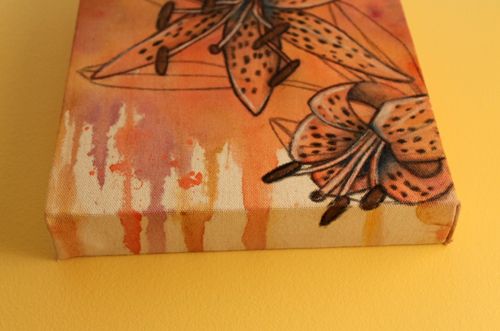 Half of these "drips" are just painted lines.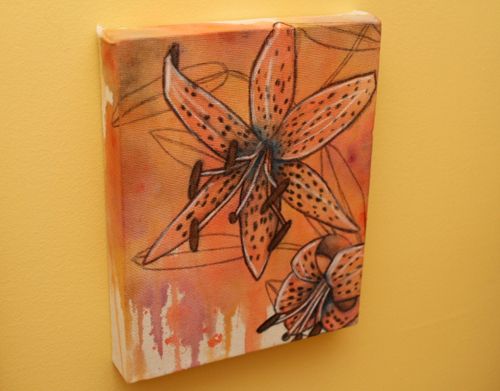 Fun little experiment, though not terribly successful. Maybe I will keep working on the lilies. My grandparents grew tiger lilies in their garden! It's hard to believe that all of those plants were twenty years old the last time I saw them, and now they are probably bulldozed and built over...