I've been saving this one for a while, as it was a special gift!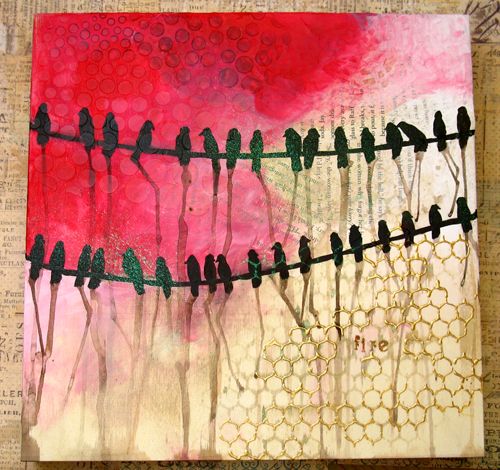 I wanted to try painting on wooden supports because I hear nothing but good things about them. The wood is so pretty that I couldn't cover it all. So the bottom half is partially untouched. Love love love it!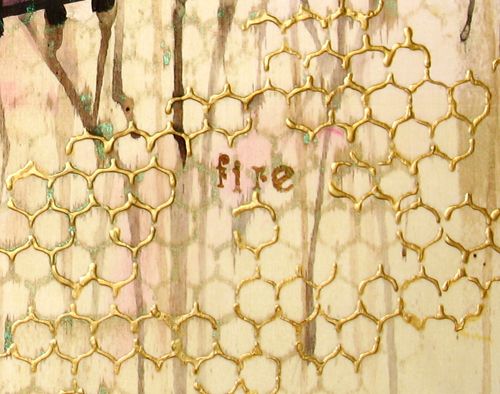 I traced the stencil pattern with Liquid Pearls. The wood panel has deep sides like a gallery canvas, and I "wrapped" the image around the sides. Unfortunately I didn't take a photo of that part.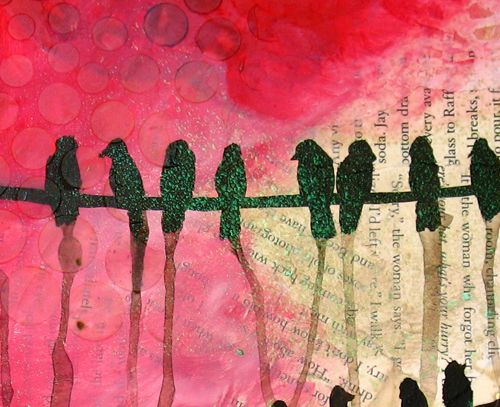 I will probably use these panels again :)