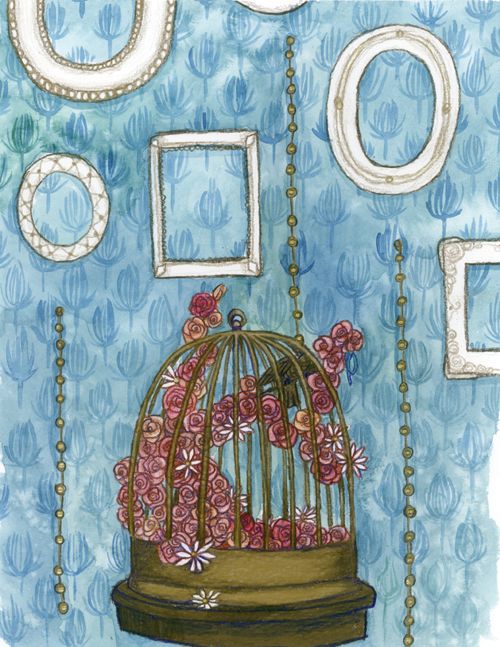 "Trapped in a small cage with our creativity, we all wish we could benefit more from our passions. Some succeed while others dont. But all want the same thing - to be free just to be ourselves."
Halfway through I decided to switch to pencil crayon. I don't really use them but I love the look of the metallic copper pencil on the cage, so I'm glad I did!
There are a few more pictures here.