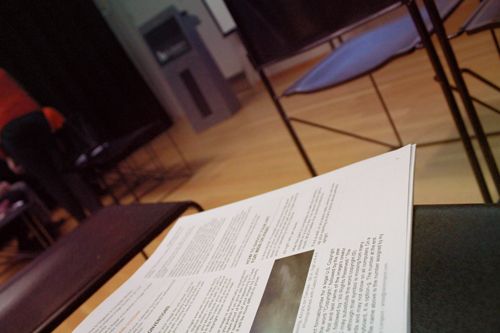 This year I resolved to attend more local gallery events and the first one was the monthly artist talk at the Surrey Art Gallery.
Last night,
Rain Longson
gave a presentation on digitizing artwork! I'm pretty comfortable with this topic already, but it's a good idea to take lessons even in topics you already know about, especially if they're free!
And it's true, I never really gave much thought into calibrating my monitor and I'm pretty terrible when it comes to file names (especially for blog photos).
There was lots of information and there was talk of a downloadable pdf which I was going to link to, but I can't seem to find it.
But if you hear of a free event in your local galleries, attend them! The attendence was surprisingly few - so many people missed out on some free education that many many many young people are paying hundreds of dollars to learn right now!