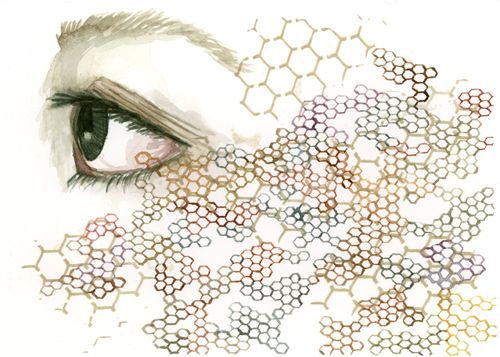 I may currently be obsessed with hexagonal patterns.
Since this year began, my muscles have been quite angry in different ways. Mostly, I am concerned about my hands. I'm worried that the pain will just get worse until I will no longer be able to use them! And then I will have to be a foot painter. Or something.
So for the past week, my eye has been dealing with this by twitching. Continously at first, but now it just comes and goes like tinnitus. Painting the hexagons was the perfect distraction and perfect rest. It was looking a bit flat to me, so I stenciled on some gel medium mixed with the champagne gold paint for texture.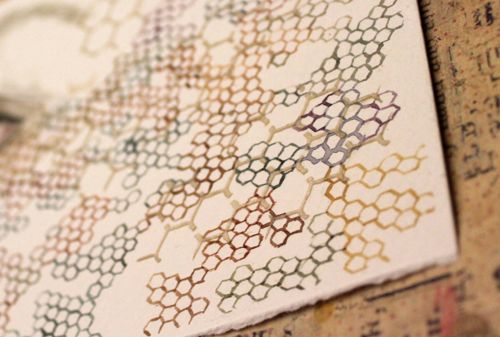 Available here.