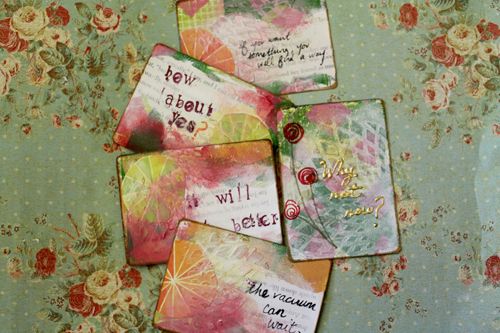 Here's a quick sneak peek into the cards I'm sending for the
Inspiration Deck Swap!
It's going ok so far. I wanted to use the Gelli plate for the backgrounds though I'm not particularly enjoying them. I'm using pieces of book pages for the quotes (which I'm mostly just making up as I go along, mostly) and cutting out charming little orange slices from some scrapbook paper I've been saving.
It's a process which will probably look more refined by the end of the deck.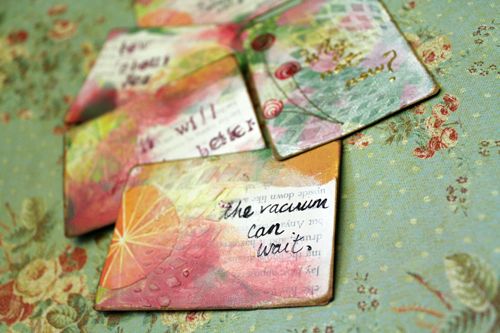 These days it is increasingly difficult to be inspirational! How does someone inspire another when she really just wants to crawl under a rock and stay there?