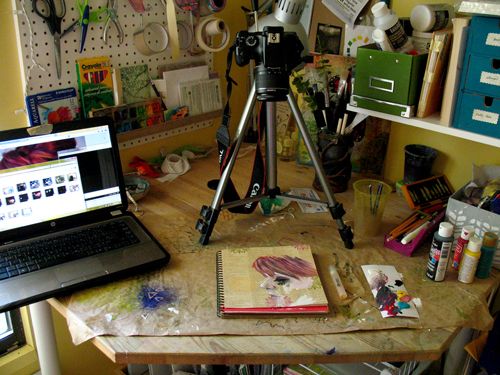 This week I've been spending a lot of time tidying, cooking and baking (it is cake week, after all) and relaxing, so I thought I'd just share a photo of my current desk situation!
My battery died in the middle of a video shoot so it is charging. In the meantime, I forgot how to use my Powershot! Ha! This photo makes me so incredibly happy to have gotten a DSLR. This is the best indoor photograph I can get without a tripod.
Anyway, this is how the videos are usually filmed: upside down. It took me a shamefully long while to figure out that I can film directly overhead like this and just flip it afterward. Still need a larger memory card! Current maximum recording time: 9 minutes.
Still worth it.