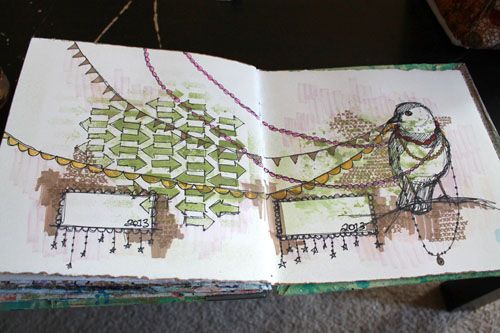 Nearing the end of the journal. I made this layout away from home with a handful of markers and pens. Mardi Gras bird!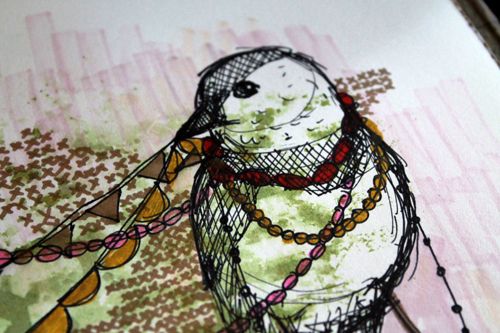 There will still be a video coming up, I've just been very preoccupied with queries, big decisions and very strange power outages.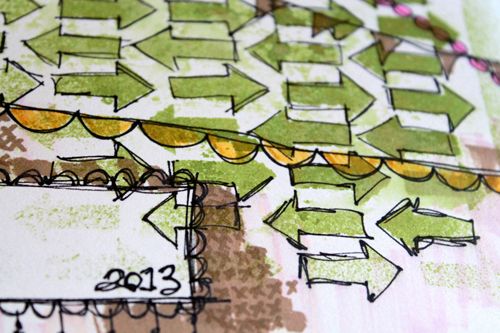 Let's see... set up a journal video or take a nap in the sun? These tough privileged decisions...