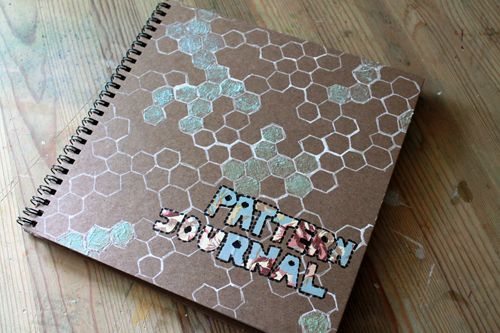 I'm not sure if I've properly introduced my current journal. This one I purchased from
Shannon
because the mixed paper journals are just so tempting. The last mixed-scrap journal I made was a pain to work with, but this time seems to be a bit easier though I'm not sure exactly why.
I decided to make this one more of a pattern doodle book! Because of that, I find it very easy to pick it up now and then and play with random shapes. It's like a zentangle that way, I guess.
So excited to have a sit-down-and-watch-films kind of journal where I don't have to get messy at my desk if I don't want to! It would probably make a good travel journal too. Sometimes it's good to have only a few choices of materials.
Here are some more pages that I have not drawn on yet: