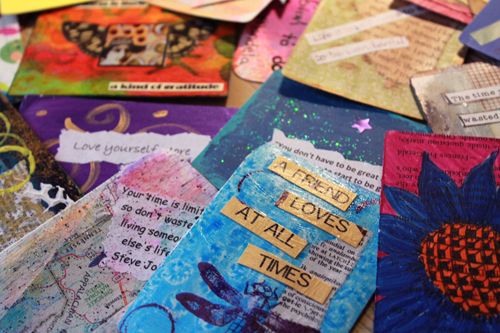 Remember the
Inspiration Deck Swap?
Well, it finally arrived today! Fun, fun. This is definitely the largest card swap I've ever received.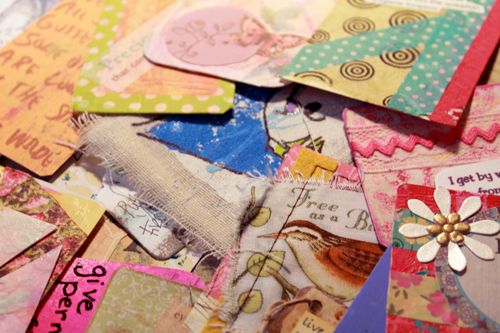 What's funny, is that I am absolutely not a fan of inspirational quotes and messages. Items that just say "breathe" for example, make me gag. And sometimes, just because it's written on a piece of wood or a pretty photo posted on Pinterest, doesn't mean it's good advice.
Just saying.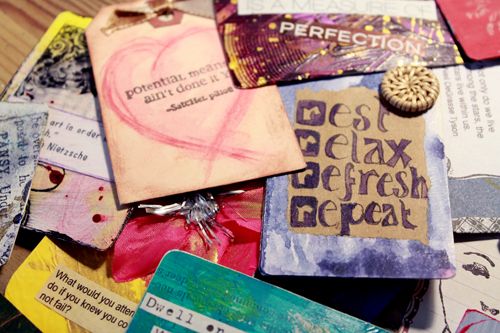 What I do like, is to see how everyone transformed their deck of cards! Some are very simple, and others have a lot of textural interest (my favourite)! I think one of them is actually a piece of burlap. Another is very sticky. Some are glittery. I loved looking through them all.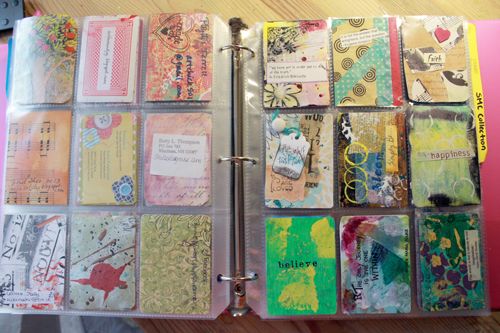 This is where I usually store all of my ATCs (and Sailor Moon cards... woop woop) and it's getting a bit too full now. They look right at home, here!
I think I would be interested in doing this again.