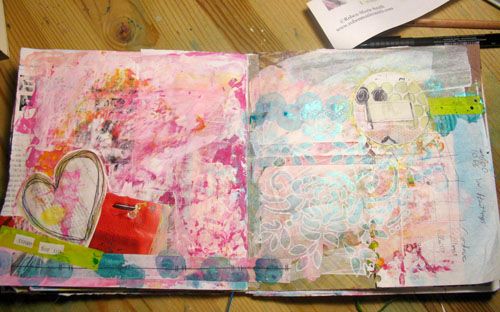 I'm having a heck of a time writing onto these pages because the ink keeps soaking in and turning "hazy". Oh well.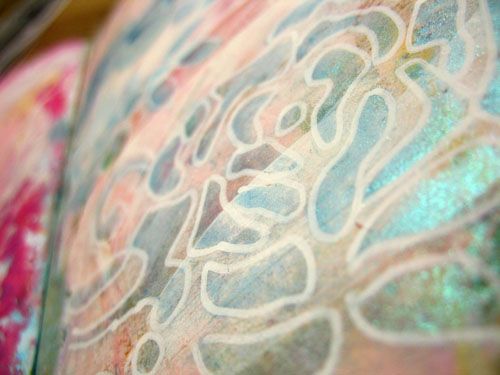 Stencils with lindy spray, the white sharpie paint pen I no longer love. I think I'm going back to the oil based ones because this water based paint pen just soaks in and disappears most of the time. It worked fine on this background though!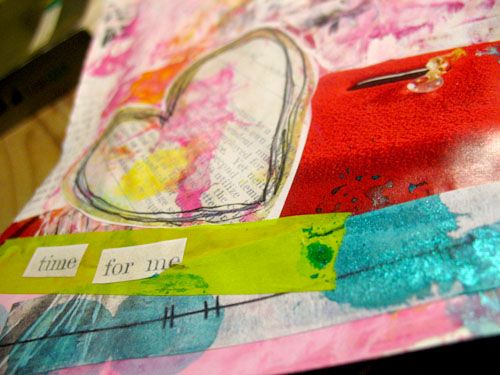 Another piece from Journaling Deep that I stuck on and used to write the date. Next to it is some kind of pastry from the page I'm working on (it's a magazine page), I just painted around it. The pastry has a cool texture because it's "spraypainted" with coloured chocolate! The more you know.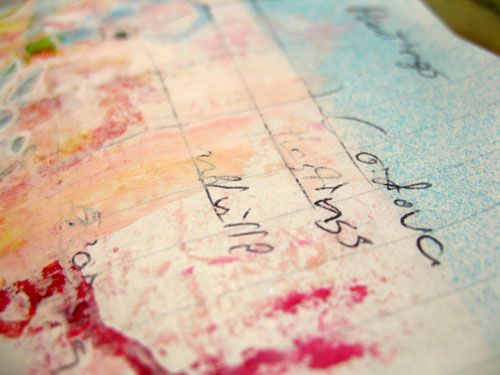 Painted over a note I found. Don't remember what it was. A map to someplace?