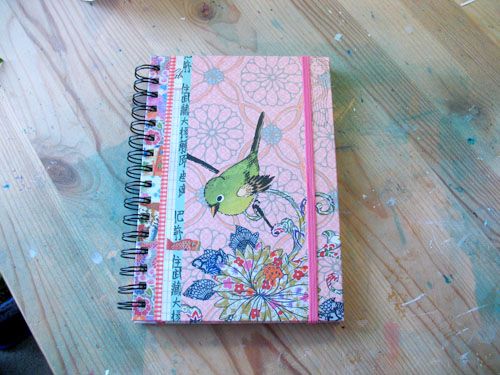 I've been floating around town. It's like some kind of hazy dream, or fog, or something. Complete lack of focus or ability to make a decision. I can only hope that I am prepared to make a thousand cookies tomorrow. Hmm.
Anyway, so when I saw the empty shelf where the Smashies used to be, I wandered around with my coupon curse. Everything was on "sale" so my coupon was even more worthless. I had to stop myself from buying $20 worth of scrapbook paper.
Instead I went on a search of gobstoppers. You know, to stop my gob. I ended up buying this cute little book from the dollar store to put my wee photos in (above).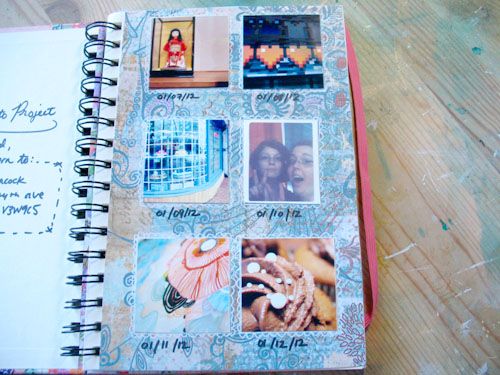 Meh.
(I miss having a new desk! Now it's a splotchy green one. Where'd the pretty one go?)
So I found out that you can't paste photos onto scrapbook papers. It just cracks and falls off. And the printing process is inconvenient. So I might switch to laser printing from now on, woop woop. And dating the photos so I don't have to remember.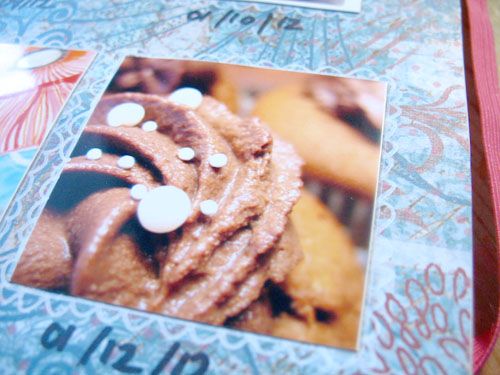 A photo of a photo! Ohhhh man I could go for a mocha cupcake right about now.