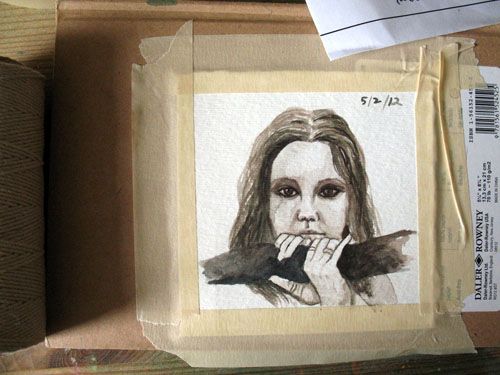 Here's the face I did for yesterday. I'm having one of those late mornings where I really don't feel like doing anything.
So I'm working mostly from photos I have around the house because I need practice with realism! I think this one turned out closer to reality than the first one. Maybe it's because her face is actually right-side-up? Hahaha.
It's really hard to turn off that part of the brain that wants to tell me what I'm looking at, instead of telling me what I see!