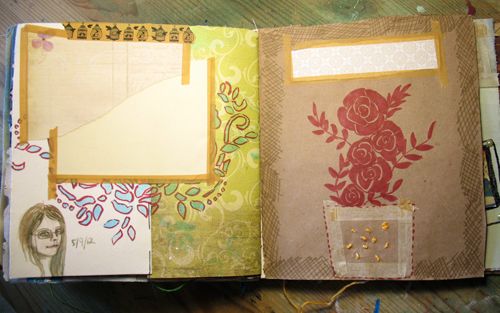 Just finishing up the Life Like Weeds journal! I had a weird nagging feeling the other night, like all of this stored energy was building up pressure inside of me and I had to get it out. So I ended up finishing the last few layouts of this journal.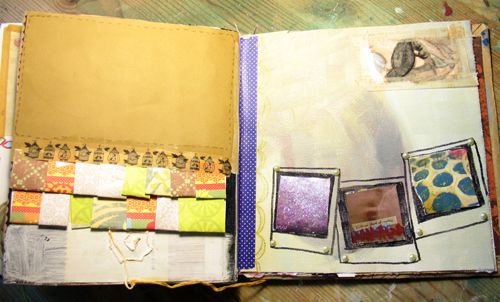 When I fill them with words, I'll do a journal flip of it.
I'm kind of nervous about going back to the blank journals. I'm pretty sure I don't want to do the scrappy kind again because of how limiting it felt with the chosen surface materials. In short, glossy magazine pages don't work for much of anything. At all.
Have you ever tried the scrappy format? How did it work for you?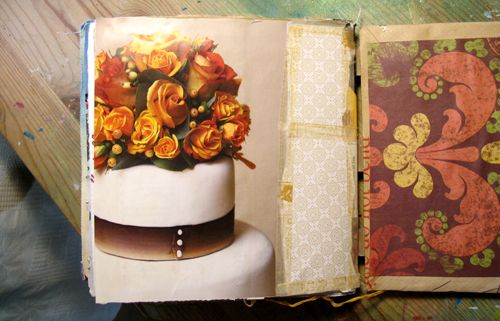 It was nice having a base to start out on (such as this cake photo on the last page), so that I could focus more on the journaling than the "art" so to speak, but I am itching to play with sprays and stencils again! I also have a canvas I'd like to "do-over". I'd like to make a few more journals maybe.
Ever have a rush of desires and responsiblities all come out at once that you don't really know what to do at all?