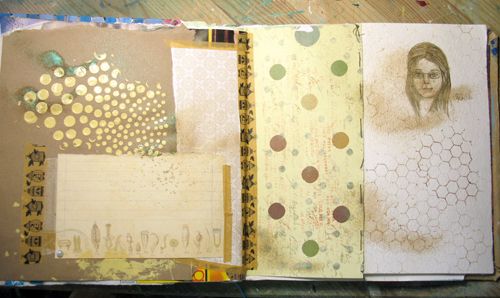 Here's a simple journal layout. Normally near the end of a journal I just breeze through it, but I haven't been interested in making art lately.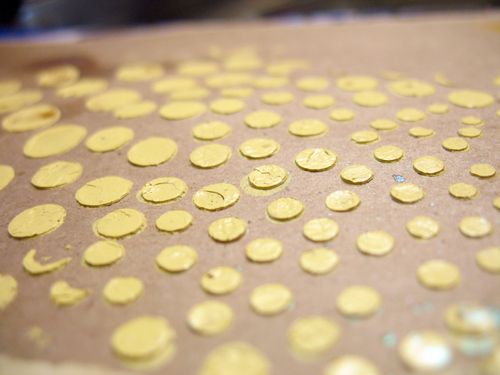 I have this one tube of super thick paint that is a lot of fun to push through stencils with a palette knife. Oddly, this is the only colour that had this thickness. I'm not sure where it even came from, but it's almost gone now.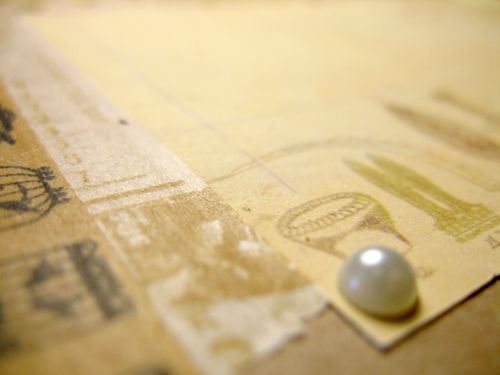 I've been feeling very much in a rut with things, and even the idea of getting a car isn't helping very much when I can't go anywhere. So there is definitely this feeling of being trapped (isn't it always this way? heh), where nothing can possibly get better unless I change this one huge seemingly unchangeable thing (day job).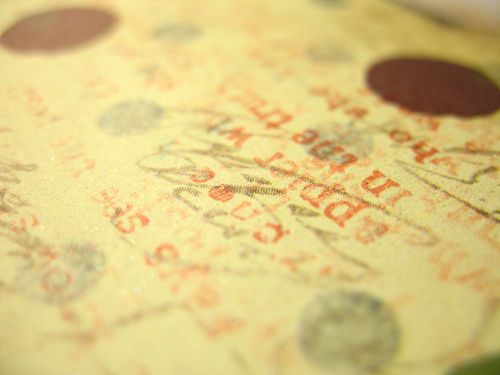 And so making art has fallen by the wayside just a bit.
In the meantime, my S.O. gave me this cute little notebook he found abandoned in a locker and I've decided to fill it with research. I am digging these videos by
Marie Forleo
, although they address quite specific situations!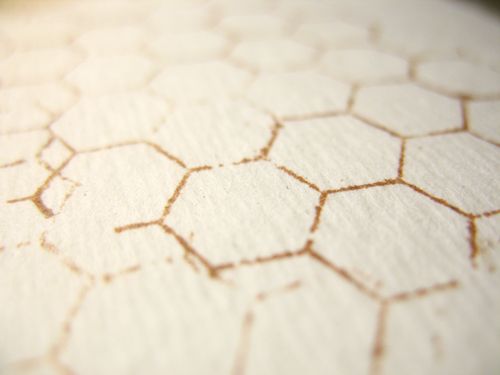 I'm also learning about pricing art from
this workshop by Alyson B Stanfield
which is pretty useful. It bothers me that I didn't get this much information from college which cost considerably more than thirty dollars. A lot of this comes down to personal research which I will have to do on my own, but it's SO NICE to have a guideline. Seriously, I am psyched about this!