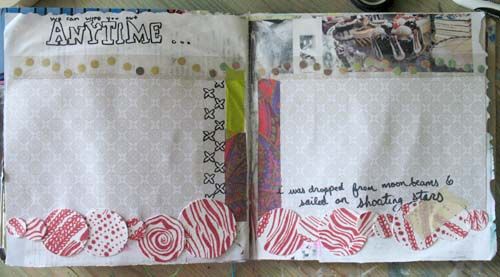 Feeling a bit slow lately so here's a basic journal spread. I'm soooo close to finished with this journal! I think there are only 2.5 spreads left. After that I'll probably go back to the kind I sell in my shop, unless something new catches my fancy.
I'd like to start a new thing today but I feel like things are getting away from me just a little bit. My chickadee painting hasn't been framed yet for a show happening in three weeks, I haven't yet applied for Arts2012 and it's about that time of year I send cookies and gifts to my sister.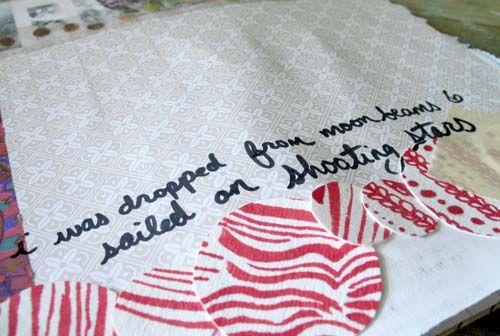 I'm usually so organised. Ha ha!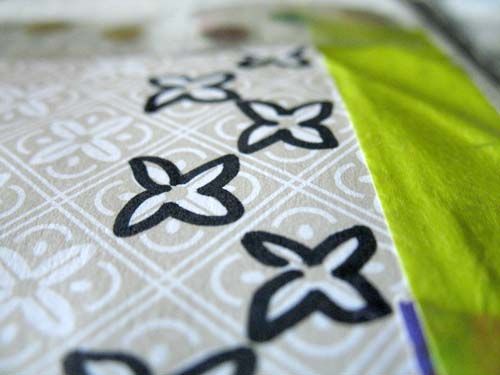 Today I'm just chilling out, tidying up, planting my new plants (strawberry, tomato, and some kind of clover). Perhaps it's time to get that frame. Perhaps it's time to make those cookies. Perhaps I should decide whether or not I'm going to replace my phone since I lost it yesterday!!!!! Sheesh.