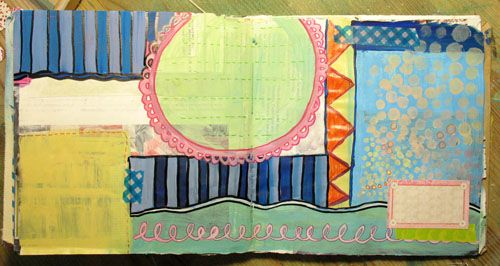 I watched a video on journaling deep this morning about playing with blocks of colour and I decided to try it. It's not as great on glossy magazine paper (never again?) but it wasn't too terrible this time.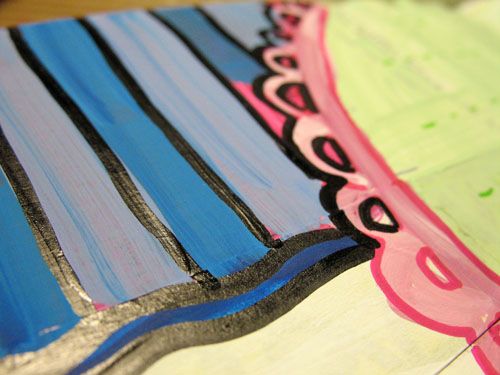 When the paint was dry I went over some things with my box of stinky markers.
It seems like a good exercise when you really don't feel like doing much of anything, and it's true, though I can't say that my imagination started kicking in during the process. It's been a really low ride the last month or so and it kinda feels like some of my brain connections are dead.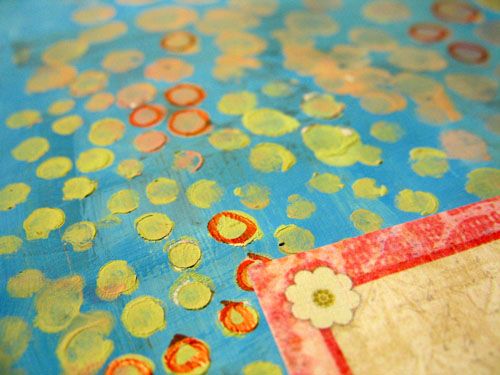 Oh man so yesterday I assembled a cake, and because our friends are all vegans I had to use vegan frosting (which is really just vegan fats mixed with a ton of sugar) and it was a total jerk! I'm so accustomed to the shiny, fluffy meringue buttercreams that switching to american style buttercream was so not cool at all.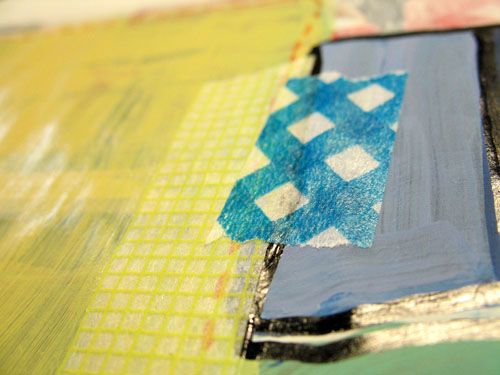 It was like covering the cake with wall plaster! And all of my piped roses looked shredded and when I put them down they would sort of settle into unidentifiable blobs. Hate hate hate.
Pretty cool how it dries into a crunchy thing, though. I like that.