Stickers! How to present them?
I found this cute little frame at the dollar store and thought it might make a simple way to display my sticker sets at craft fairs. :3
Need:
Small frame
Pretty paper
Nail
Hot glue or perhaps a silicone sealant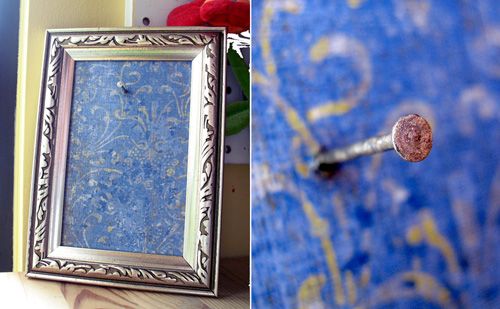 What I did was remove the glass from the frame, then covered the backing board with a piece of pretty paper. It took me a few tries to push the nail through the board... the board was sturdy enough to hold the nail in place, but the sharp tip stuck out through the back. I covered the sharp end with a large bead of hot glue so that there are no accidents!
For fun, I painted the nail a "Champagne Gold" colour to match the frame. Such a pretty colour!