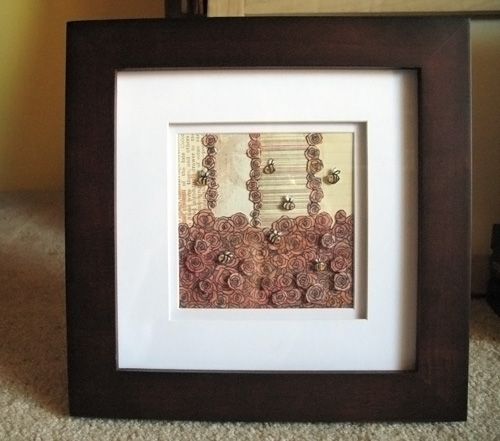 I have a terrible habit of losing track of the days, so what does one do when a birthday quickly approaches and there is no gift yet? Sometimes I just paint. Something random. Like bees. And roses.
Btw, I am so in love with this style of frame. The colour is perfect, and because I often have bits poking out here and there, the double mat is a life saver.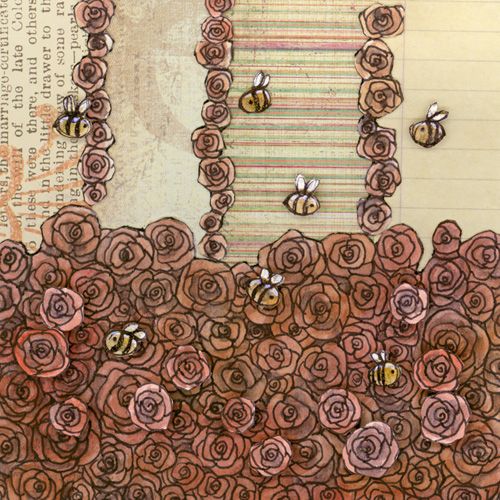 I've got my scanner working and so I'm listing a
couple of reproduction options in my shop!