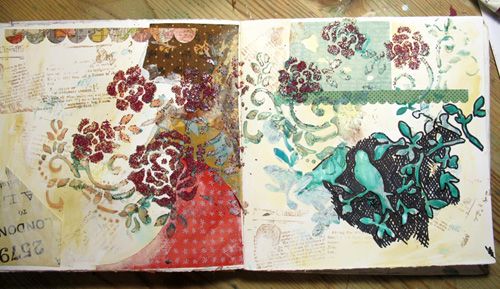 I finally got to play with the new toys and some small fabric scraps that I like.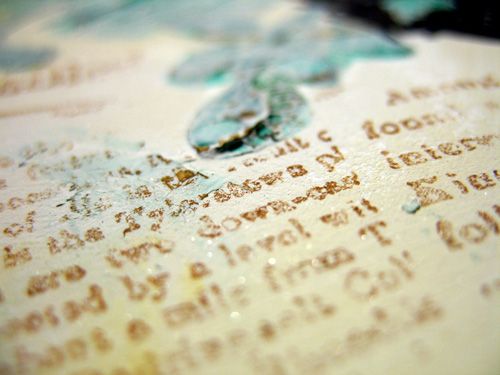 Here's a close up of the rubber stamp...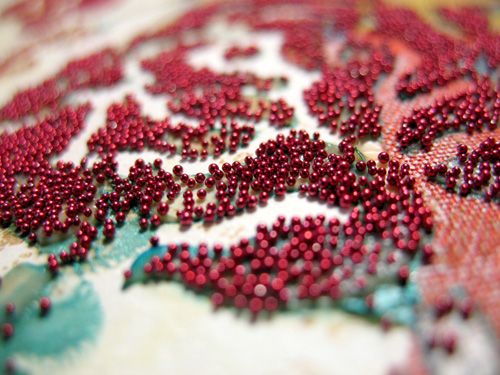 And here are the microbeads. They are bright red-orange so I thought they would be perfect for roses.
And um... half of the bottle ended up on the floor.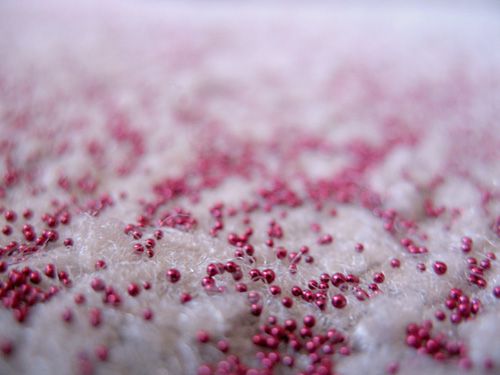 Nooooooooooooooooo...
I'm getting close to the end of this journal which means I have to think ahead to the next one. This particular journal was a reject that never made it to the shop (the cover is a bit warped), but I don't have any other mistake journals.
I might have to pull one out of the shop to use! Hmmm which one, which one...
Which journal would you choose?