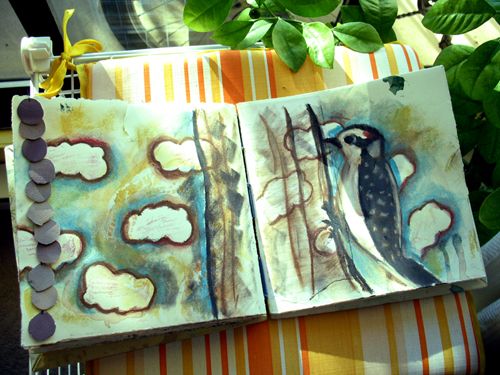 Hello Hello! I feel like I've been neglecting my journal a bit which is kind of weird because I think there's only a few pages left! Today I decided to get messy with chalk pastels, which really are super messy. With them, I doodled a woodpecker we saw today.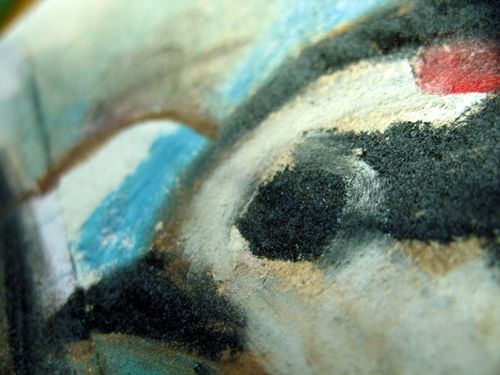 It's absolutely necessary to use a fixative with chalk pastels, otherwise as soon as I close the book, it will just smudge around into a mess - ick. I used a spray varnish but I don't really care for it - it smells very strong and it didn't completely work. I still get a bit of residue on my fingers if I touch the page.
I used to use aerosol hairspray for that, and it worked okay too. Not to mention way cheaper! Many people think that's insane, that it will turn yellow. It probably does, I don't know.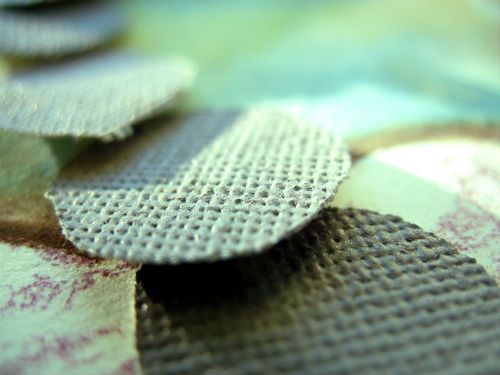 Recycled a piece of an old oil painting to attach in circles along the edge!