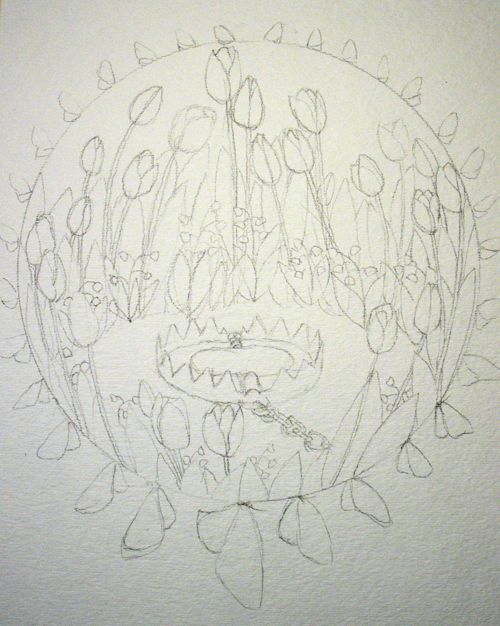 It's difficult to see pencil drawings but I didn't get to the colouring part yet today.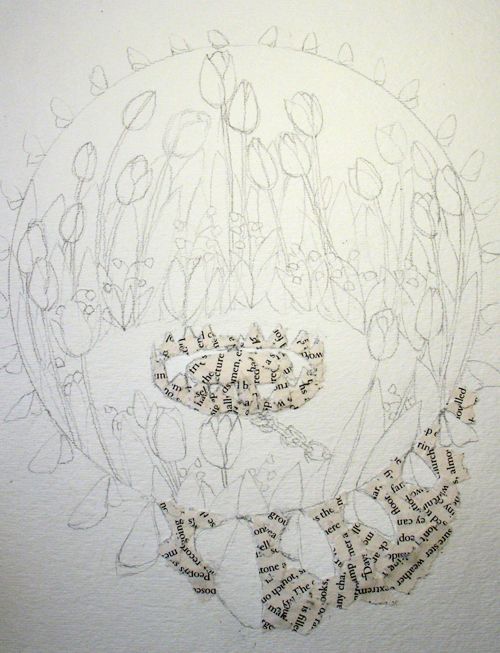 I wanted to attach some text papers, so I covered up bits in the middle and went around the butterflies on the bottom of the circle.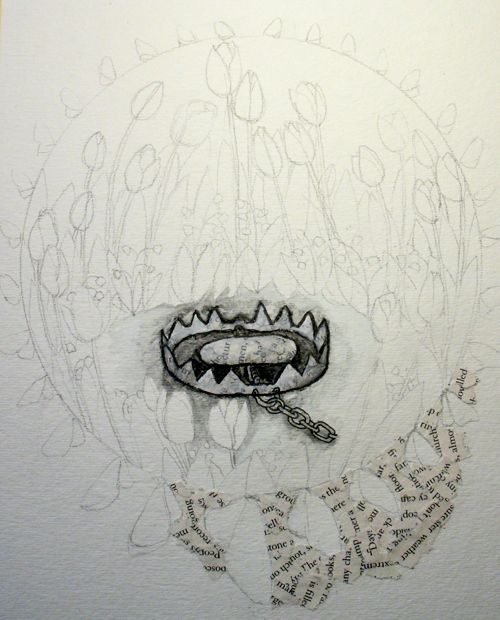 I think the trap is probably the most important part of the image and so I decided to go in and do that first. Usually it's not a good idea to focus on one part of the image, because you might spend hours on one little bit, then discover that the image just... doesn't work, and thus end up wasting a lot of time.
But I was the least sure about what was going to happen in the middle so I dove in, just in case something went awry. So far, so good.