Here's a casual one. It is easy to fall in love with this paper; it takes watercolour so wonderfully and I can't believe I lasted a whole journal without it.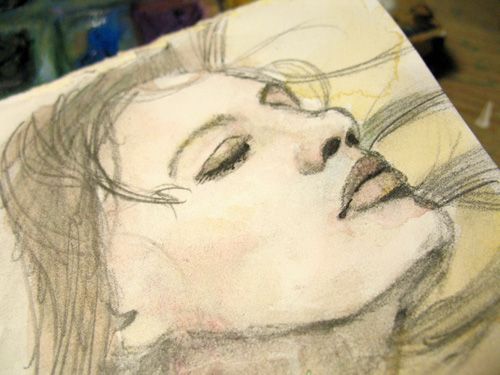 I drew a model from a magazine. I guess I was in a bit of portraiture mood this week.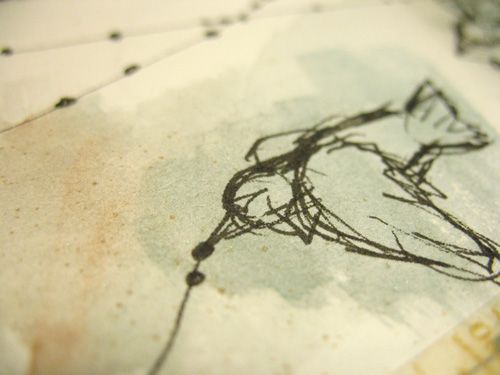 Splashing paint onto the paper....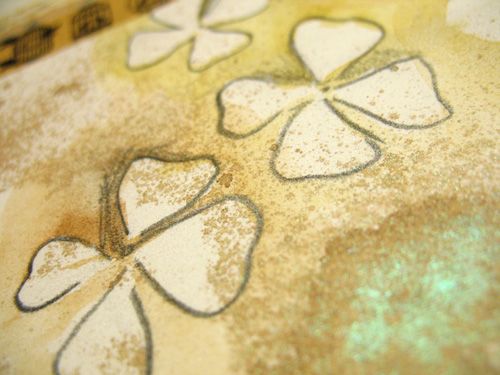 Tracing dried clovers from the garden...
I have a headache from all of this walking around today, but I can't stop thinking about mini portfolios. It is a great idea to have samples of my artwork on hand at all times. There have been many opportunities where I could have shown them to people! :O
But I feel a total lack of creativity coming on... there are
so many clever examples
that I could never think of. I'm also not entirely sure what artists do with them!