Yay, I'm happy to go back to the blank journal. Scrappy was fun, but I think I'm over it.
I doodled a bunch of roses and coloured them in with a white-out pen. Yeah. Those things you have to squeeze the entire time is hell on the hand! Regretted it about three roses in. But I've been living on the couch lately and didn't want to work at my desk where the white paint is.
And it looks like all of my markers are dried out for some reason. Huh.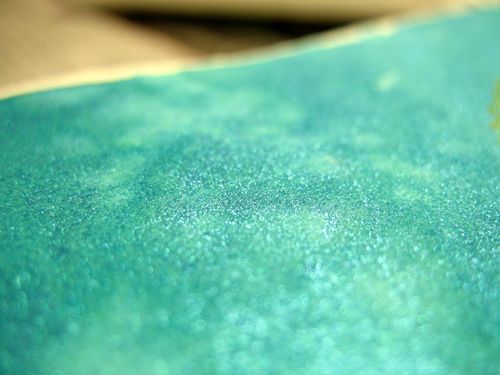 And half of this page is iridescent Lindy dauber. It doesn't take markers too well anyway.
I can't wait to get out of this funk! The weather is about as grey as I feel. I haven't even checked out the gallery show yet. The reception is tomorrow and I can't even go, which isn't helping the funk. Neither is the fuss my bank is giving me nor the constant errors I get trying to register as an exporter.
BLAH! says I.
Ooh, I've been putting off filming the journal flip because I'm totes nervous about it.