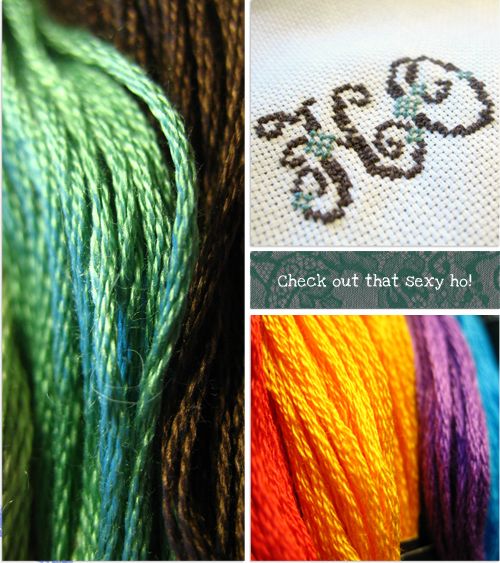 I'm doing a super secret project with cross stitching! I haven't done cross stitching since I was fourteen, and even then I never finished a kit because I always ran out of thread.
(I didn't know I was supposed to separate each thread... or even really how to properly stitch for that matter)
Cross stitching has kind of a kitschy reputation; Instruction books tend to feature country style imagery that really doesn't interest me, and online it seems to be a bunch of licensed characters thrown through a Mosaic filter on Photoshop.
But every once in a while I see some cute, contemporary designs like
these ones
!
And the Regretsy samplers will make me giggle on occasion.