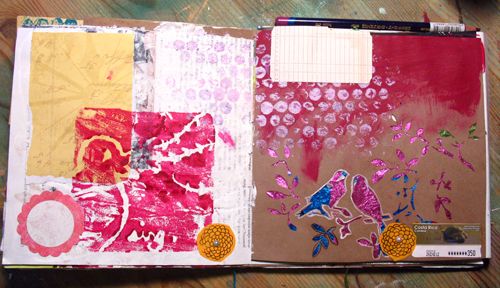 I haven't been writing in my journal lately so I'm about four pages ahead. Oh well!
(Perhaps this is why things keep chasing me in my sleep...)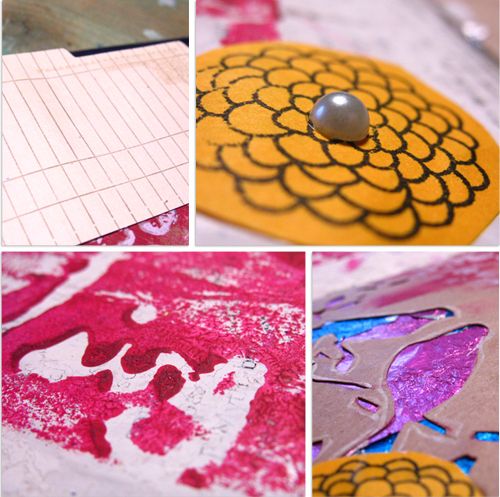 One of the things I FINALLY wanted to try was foam printing using
this technique
. Mine didn't turn out very well, but then again I am using paint and a brush instead of ink and a brayer. And an uneven surface. I'm sure it makes a huge difference, lol.
Well anyway, apart from having the wrong tools and surfaces, it's a pretty easy project to do!